Inflating Your Day With Balloons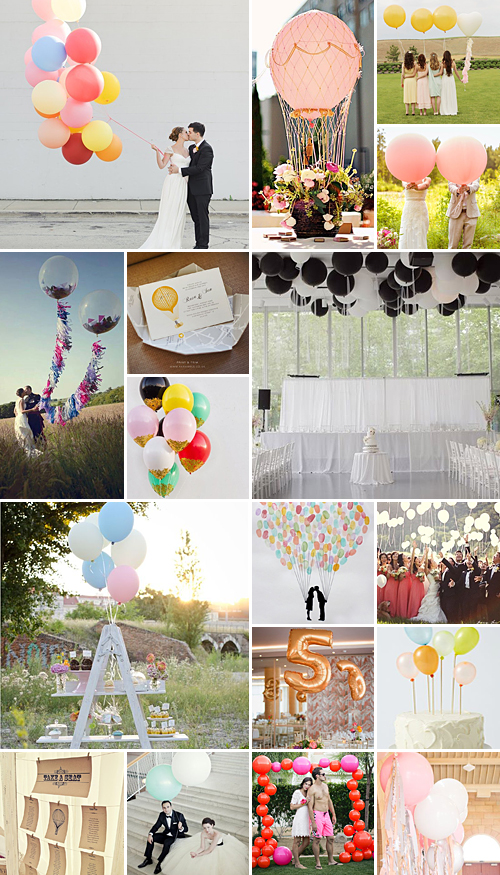 Balloons are fun, beautiful and whimsical all at the same time. There is something so delightfully playful about balloons that neither children nor adults can resist the temptation to look at, throw or twirl a balloon between the fingers. Including these bubbles of colour in your wedding day will ensure that you capture the joys of yesteryear. In addition, balloons are available in a variety of colours, sizes and shapes, making them really versatile.
Here are some ways in which you can include balloons in your décor and accessories on the big day:
Send your invitees a packet of balloons with the invitation and ask them to blow these up and bring them along. In this way, they will be part of creating your atmosphere. With a little more money and effort, you can even print the invitations onto the balloons, so that guests have to inflate at least one of them to see where they need to be to celebrate your union.
Use bunches of balloons as props for the wedding photographs, adding colour and depth.
Replace floral centrepieces and even the bridal bouquet with bunches of balloons – whether a single colour or a combination of shades.
Release helium balloons inside the venue so that they create a fantastical ceiling. This requires a lot of balloons so that the ceiling is completely covered, and plenty of people to transport them as they can occupy a lot of room in the vehicle. Tie pretty ribbons to them that can hang down between the guests.
Use a group of balloons to form an archway through which the couple can enter, or to create the altar in which they are married.
Give each guest a balloon supported by a stiff rod as a guest favour. This is reminiscent of visiting restaurants during one's childhood, guaranteed to make your guests feel young all over again.
Original images and their credits available on Pinterest