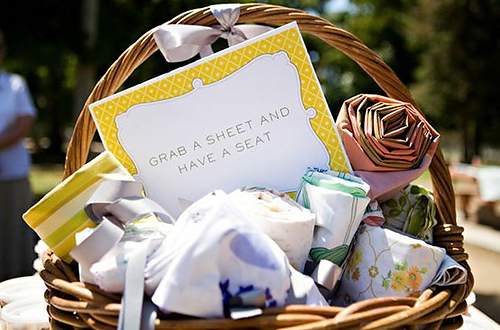 Baskets are, traditionally, made from grass or wicker, and will give your wedding day a charming, old-fashioned, country appeal. This is a great addition to an outdoor wedding. They are convenient too, since they are, by their very nature, designed to carry goods. Therefore, they can be used as vessels or decoration items throughout your venue.
Baskets are available in almost any variety of sizes, shapes and colours, so be daring with your choices. Remember that, in order for your theme to be effective, you need to use baskets consistently throughout the entire event – from your invitations right through to your wedding photos and guest favours.
Here are just a few of our ideas. Use them as a basis on which to create your own unique ideas:
Provide each guest with a picnic basket filled with tasty goodies for an outdoor wedding. Have them sit on the grass and enjoy the romance of your day in laid-back luxury.
Carry pretty baskets filled with petals, flowers, feathers or lollipops down the aisle instead of bouquets.
Give each guest a little basket containing the confetti for when the couple leaves the ceremony venue.
Place a large basket in the centre of each table and fill it with funny badges for your guests to take home as favours. Alternatively, fill it with sweets, flowers or fruits.
Use funky, fun baskets in some of your wedding photos as a cute prop.
Try to source eco-friendly baskets or ones made in your local community to be more greenminded.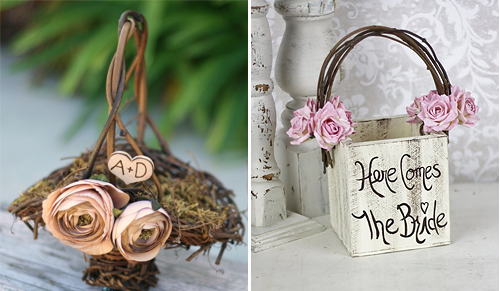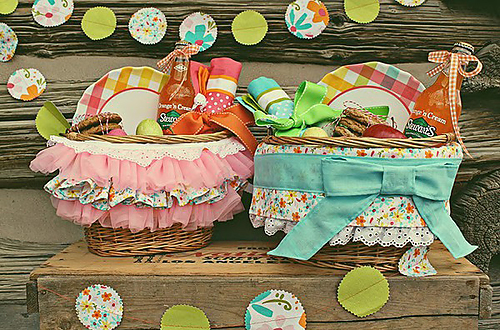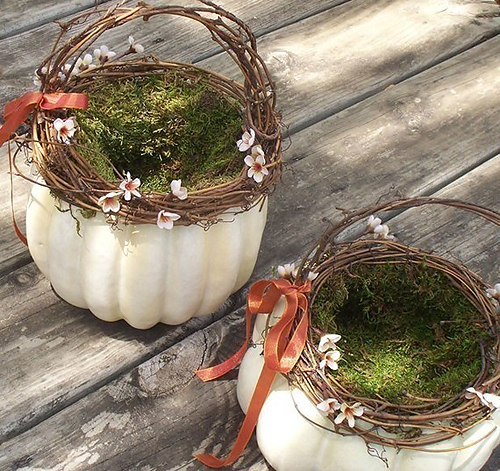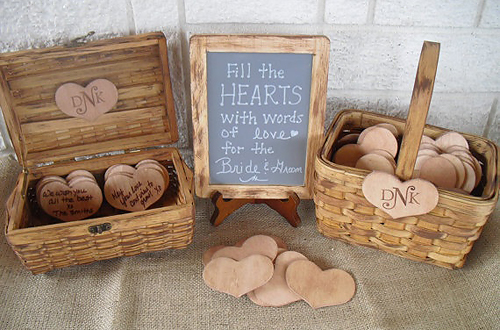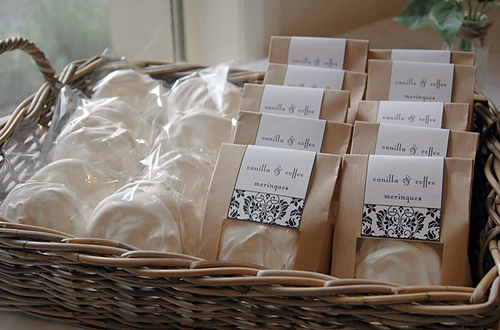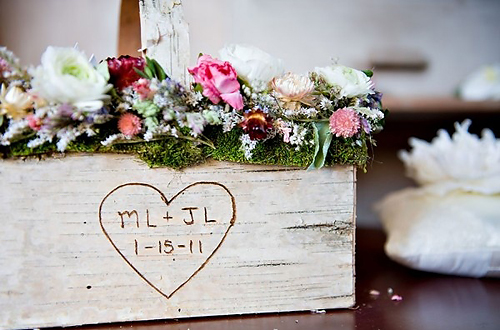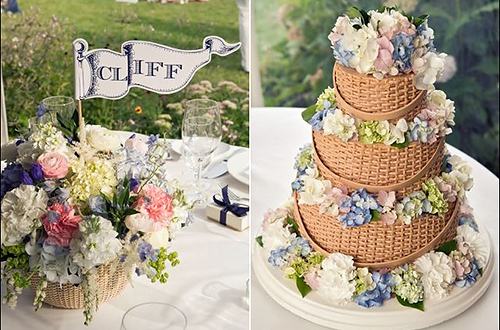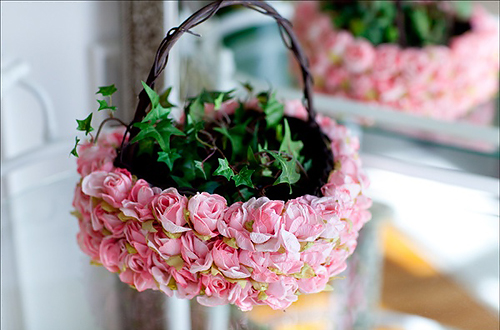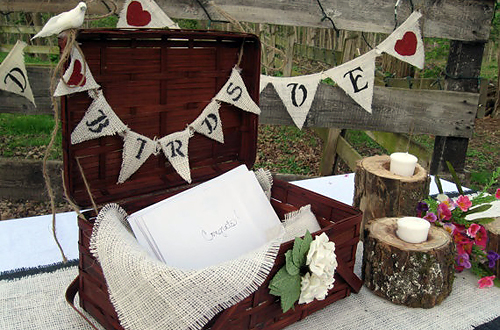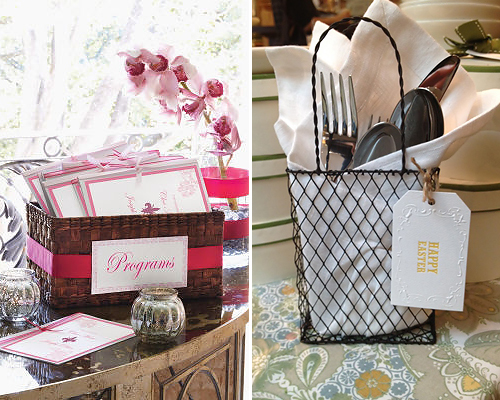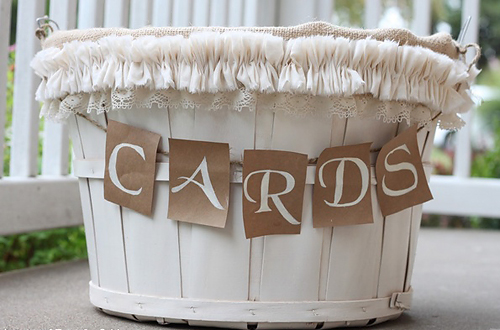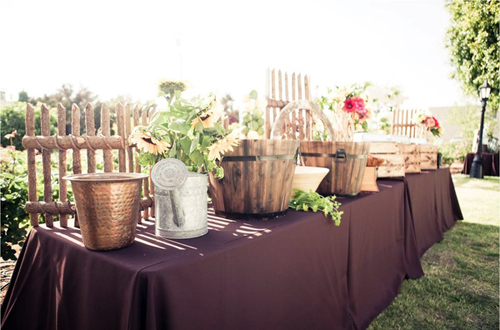 For the original photos from above as well as the credits AND more wedding basket ideas, make sure to check out our Wedding Baskets Pinterest Board!