No matter what style of wedding you choose, when or where it will take place, you'll need chairs and plenty of them. Many venues offer the chairs and tables as part of the venue hire fee. Alternatively, there are plenty of hiring companies across South Africa that hire out chairs in just about any quantity. So, sourcing chairs isn't the hard part. But, making them pretty, unique and memorable requires a bit more inspiration.
Because your chairs will probably be scattered throughout your reception venue, it's important that, while they work with the theme, they don't create a sense of visual chaos because of being overdone in comparison with the rest of the décor. So, if you want to make a real feature out of your chairs, it's advised that you then keep other elements (such as your tables, for example) simpler.
We love these ideas:
Giant, oversized bows or flowers made from fabric or paper on the back of each chair (or every alternate chair, depending on how "giant" you decide to go) is so dramatic, while still being stunningly simple.
Drape each chair in a garland of fresh flowers.
Paint your chairs in a vintage silver for a classic look or neon colours for a modern, retro look.
Hang wooden boards or mini blackboards on the back of the bridal table's chairs with the name of the person sitting there written on the board. This may work for all the guest chairs too, if you can make allowance for it in your budget.
Hang long strands of colourful ribbons from the back. As these float about in the breeze, a really romantic ambience is achieved.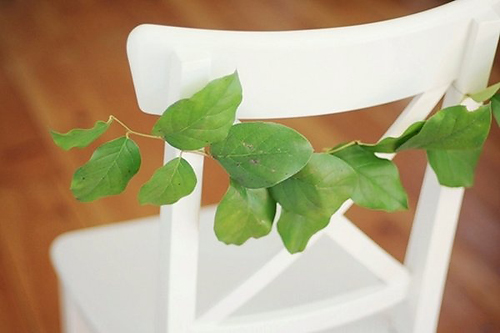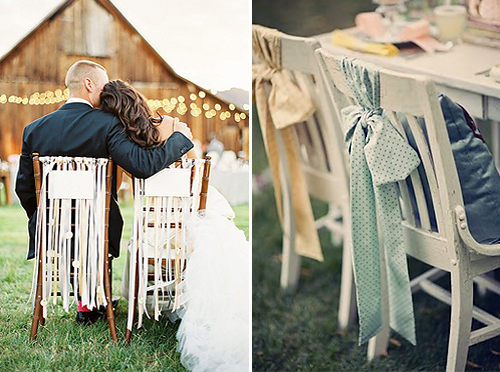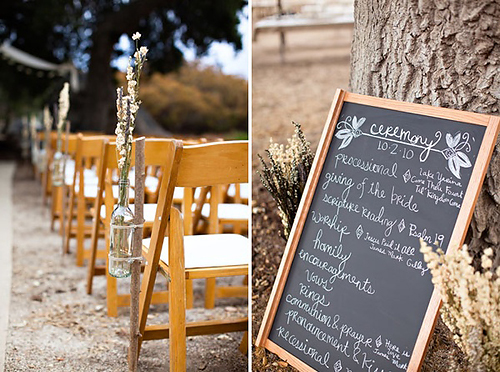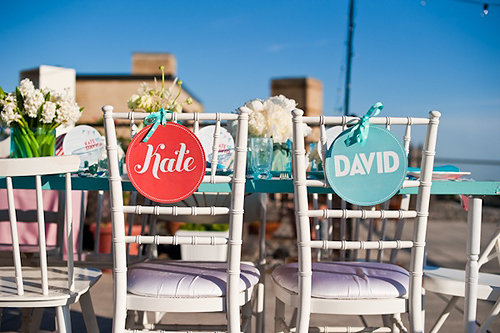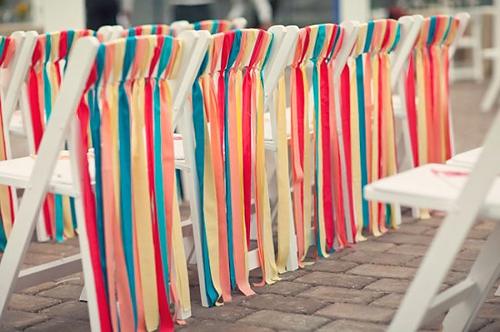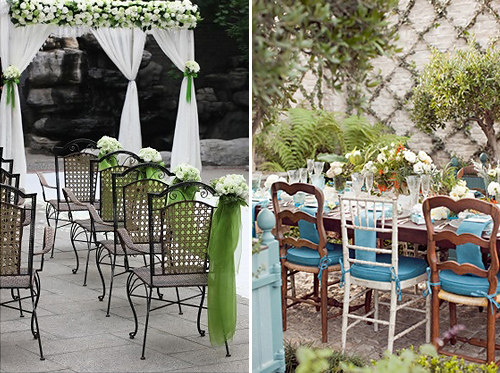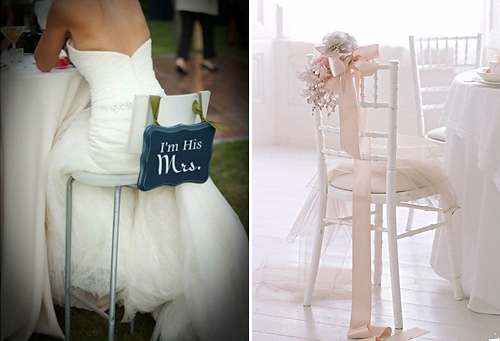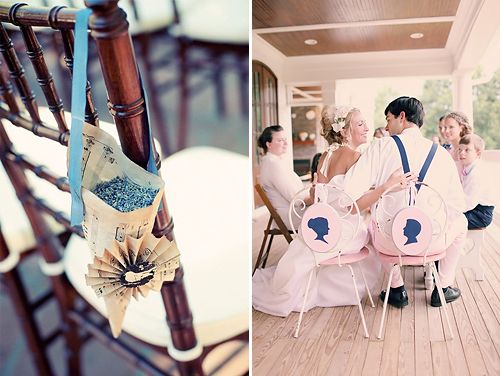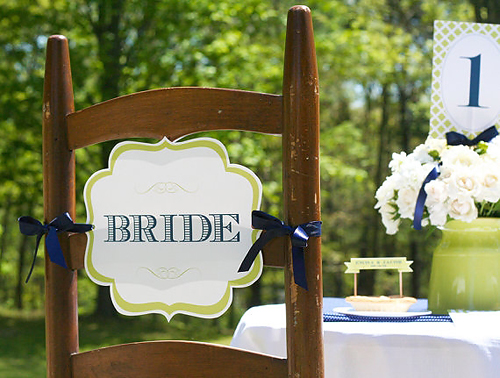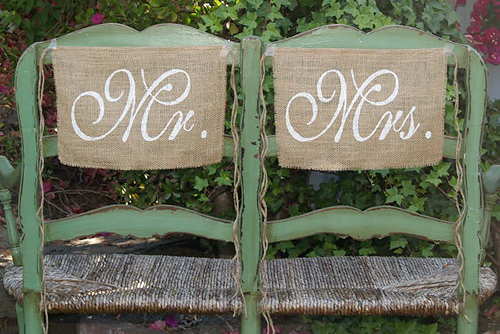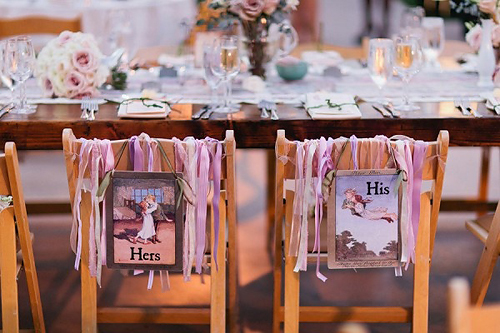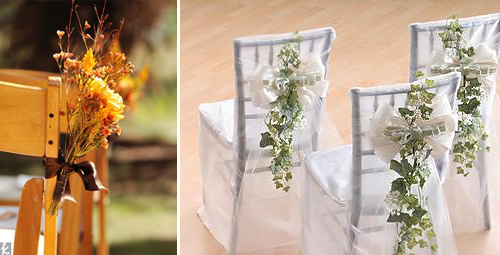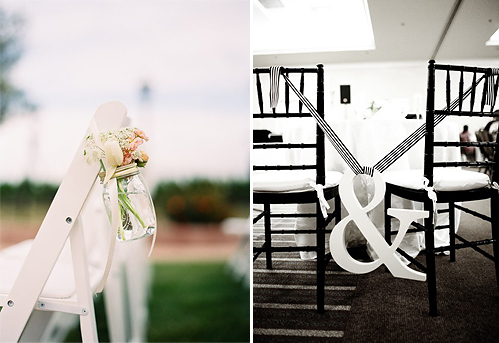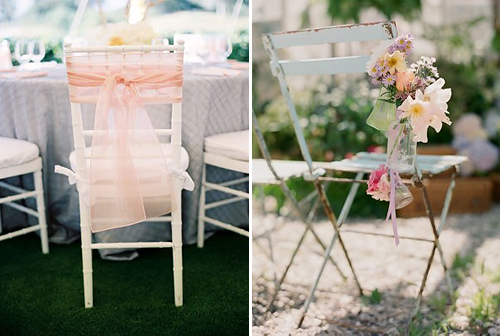 For more ideas on Wedding Chairs or to check out the original photos displayed above and their credits, make sure to check out our Wedding Chairs Pinterest board!