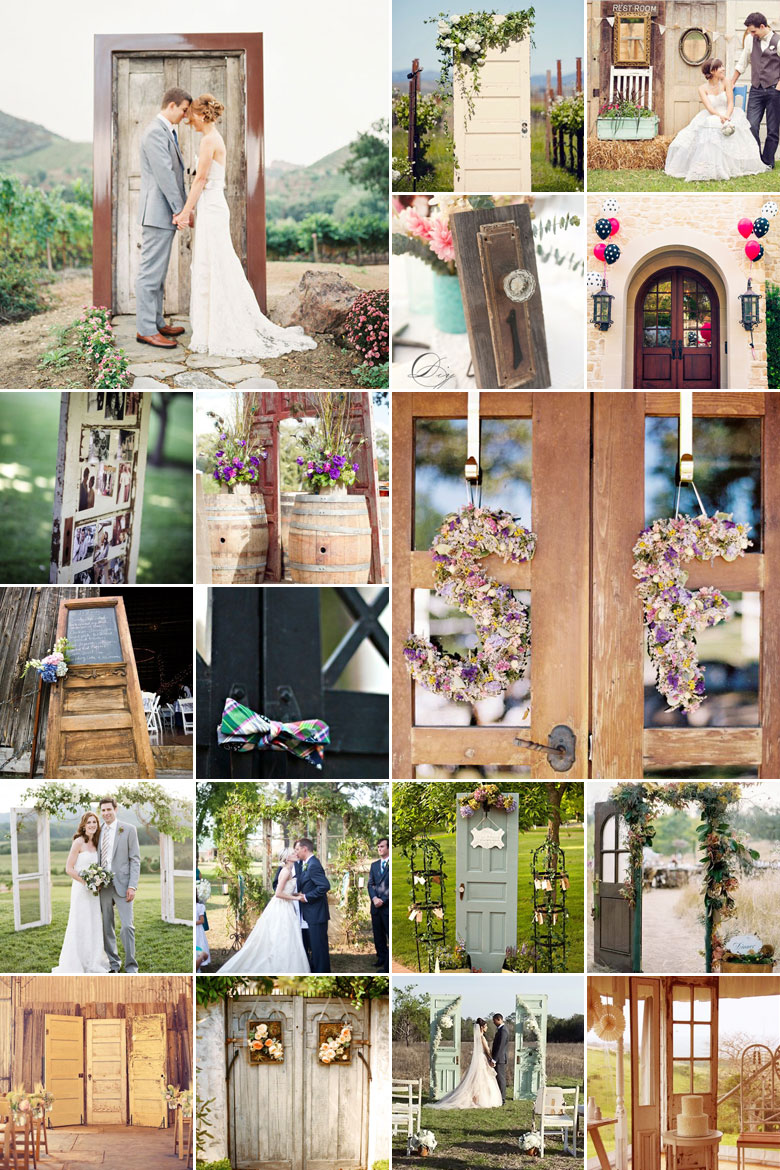 The aisle is often a hot topic of wedding conversation and in today's post we're looking at "doorways" that one might find at the start of the aisle. Now, traditionally when a couple would tie the knot in a church, the church doors would open to reveal the glowing bride standing at the end of the aisle. However these days' ceremonies often take place in other door-less venues, often outdoor, like a garden setting, beach or forest.
So let's look at a couple of ideas for creating your very own doorway – after all, the ideal is to be framed by a beautiful doorway when hubby gets his first look at you:
For a rustic outdoorsy wedding, construct an arch out of rough, natural wooden logs or bamboo poles adorned with vines or flowers and fairy lights.
Lace or chiffon curtains are a lovely and cost-effective way to create a soft, romantic and whimsical frame that matches your colour scheme.
Alternatively, opt for beaded curtains or a door frame adorned with long strings of hanging feathers, fairy lights, driftwood or fresh flowers.
Have your florist build and create a magnificent arch using nothing but tightly packed flowers and foliage!
Convince hubby-to-be to recycle a set of old double doors or barn doors (if you're lucky enough to get your hands on these) with a fresh coat of paint.
Place a wooden ladder on either side of the aisle which you can decorate and use as curtain supports.
Original images and their credits available on Pinterest