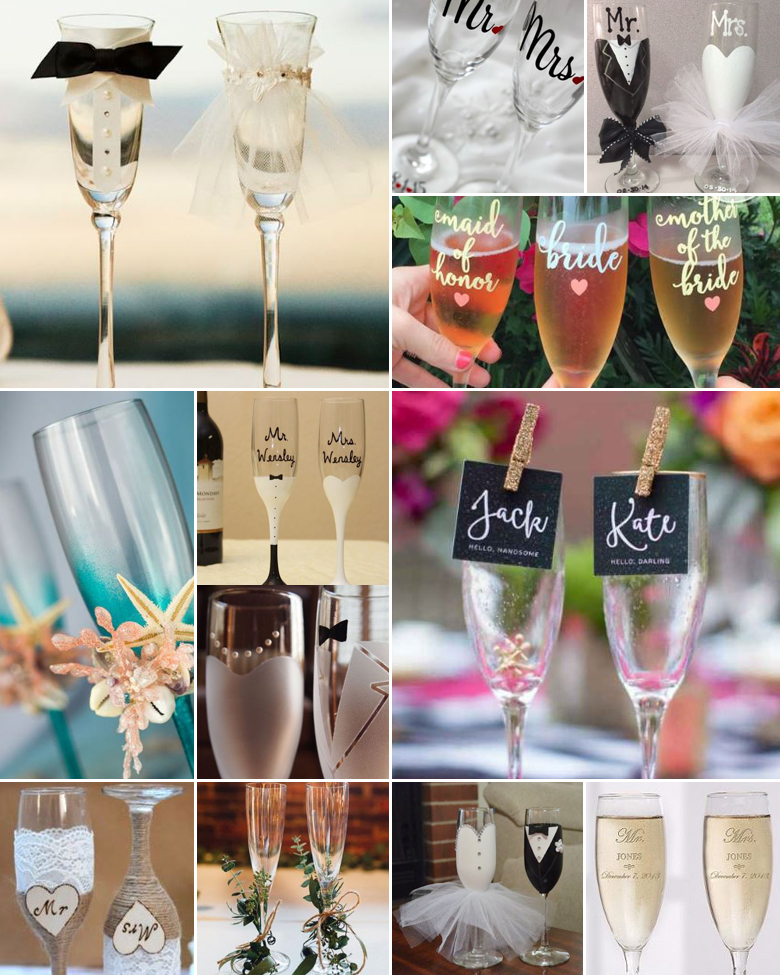 The wedding toasts form a big and memorable part of your special day, so it's only fitting that you raise an extra special glass, wouldn't you say?
Bride and groom champagne flutes provide a wonderful alternative to the run-of-the-mill glassware generally provided by the wedding venue. These extra special glasses can be hand decorated or bought at a specialty wedding store, and the options are virtually endless.
First off, there's the DIY route. Glass stain is an excellent go-to solution, and can be used to create the most beautiful pattern around the outside of the glass. Alternatively look at twirling twine or beading around the base of the glass, or stick to decorating the stem only and opt for simple but elegant charms.
If you'd like your glasses to match the décor, consider tying a small bunch of flowers to the stem of each glass, or a piece of ribbon matching that of your accessories. You can even spray the stem of the glass to match your colour scheme!
Nowadays there are many companies who can personalise glassware in the most elegant and sophisticated ways. For instance, you can have your initials sandblasted on to the glass, or have MR and MRS engraved into the actual glass.
Original images and their credits available on Pinterest