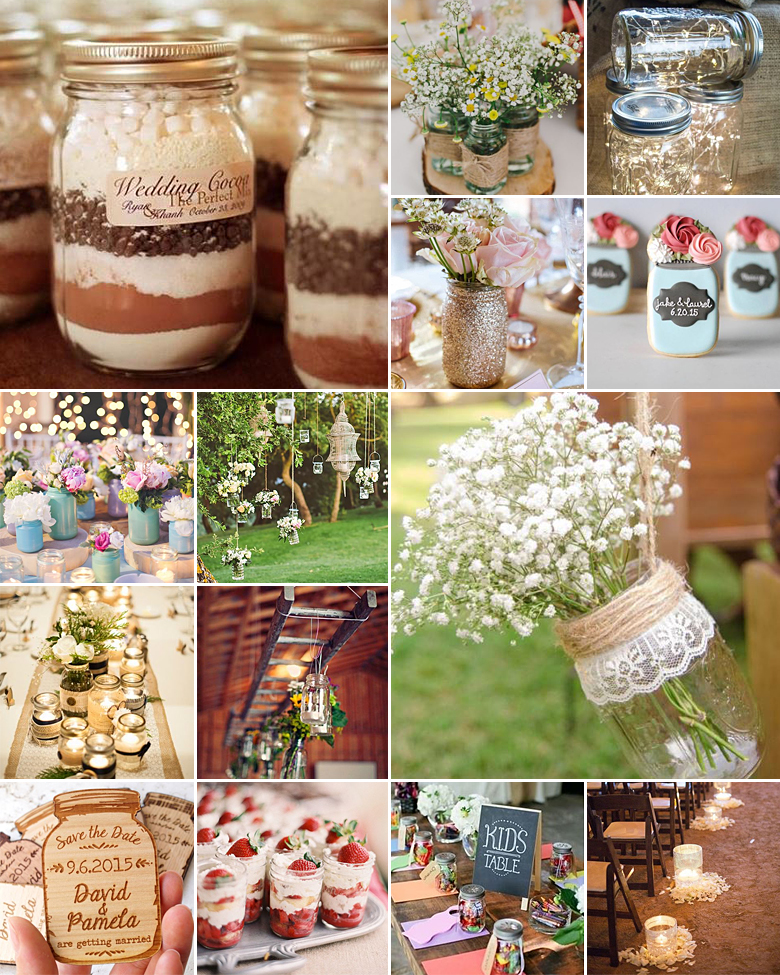 Nothing quite steals a DIY-loving bride's heart like a simple glass jar! Whether it's a mason or a Consol, jars are recyclable and can be used in and around the home for years after the wedding, making them even eco-friendly and oh-so stylish. Here are some ideas to inspire you to use glass jars on your big day:
Attach a ribbon to the neck of the jar, and turn it into a carry-vase for your bridal bouquet.
Serve homemade lemonade or ginger beer, or a mean cocktail in these stylish glasses.
Glass jars make the ideal centre pieces – whether it's to hold flowers, fairy lights or floating candles.
Fill your jars with colourful sweets and offer guests a fun candy buffet for dessert.
Pile all of the dry ingredients necessary for your favourite biscuits, hot chocolate, cupcakes or muesli into the jars and attach the recipe to the jar as a guest favour.
Alternatively, make your own preserves, jams and marmalades and give this to guests in the glass jars for a memorable yet practical gift.
Half-fill your jars with sand and place a candle firmly inside for an instant fairytale lantern.
Print special photographs, roll them gently lengthways and insert these into the jars so that they open up inside. This creates a kind of cylindrical photo frame, which makes a brilliant focal piece.
Original images and their credits available on Pinterest