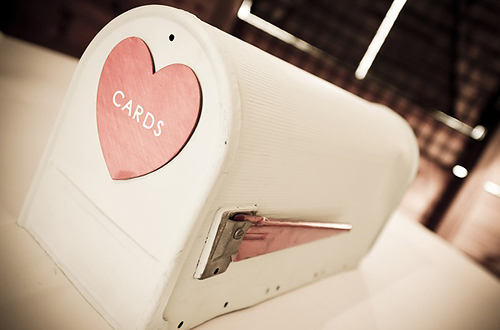 It's tough to keep every wedding completely unique, but it really is the little touches that make these occasions so special and personal. Post boxes may not be the first décor items that spring to mind for wedding planners and engaged couples, but they can add a really sweet touch. Whether they are old-fashioned, vintage, handmade or retro, post boxes may be just the necessary added extra for your big day.
This theme works especially well if the couple's background has something to do with letter-writing (if you had a long-distance relationship and relied on writing to one another regularly, for example). It reminds guests of how your romance evolved and how much you treasure your meeting.
To include letter boxes in your décor and theme, use it for the following applications:
Put all of your programmes in two of three post boxes at the entrance of your ceremony venue for guests to help themselves.
When guests leave, they should grab a handful of confetti out of these post boxes too.
Include an eclectic display of old letter boxes around your venue or as table centrepieces, if they are not too bulky.
Print your wedding stationery on postcards or on cards that have been designed to look like envelopes on their way to somewhere exotic.
Have mini letter boxes made and include a small treat along with a note of thanks for each guest or couple that attended your day as a guest.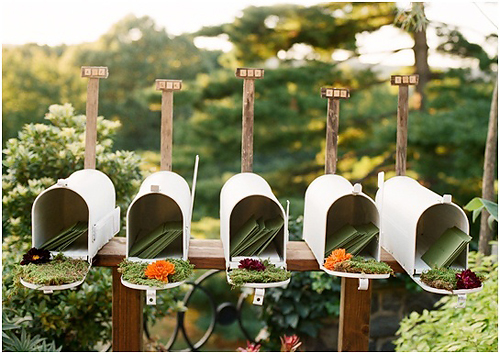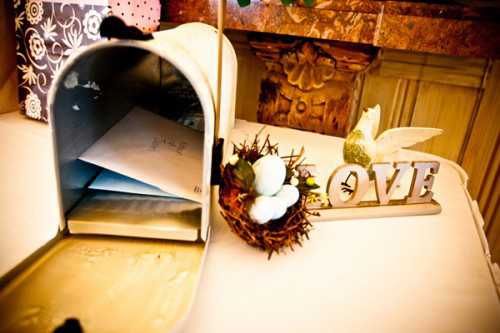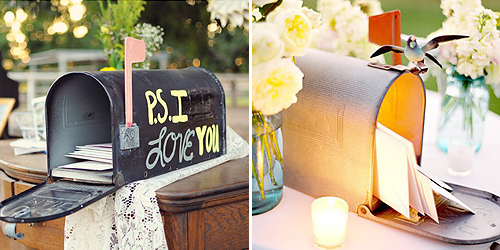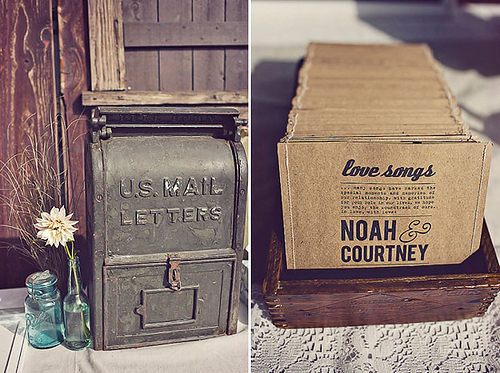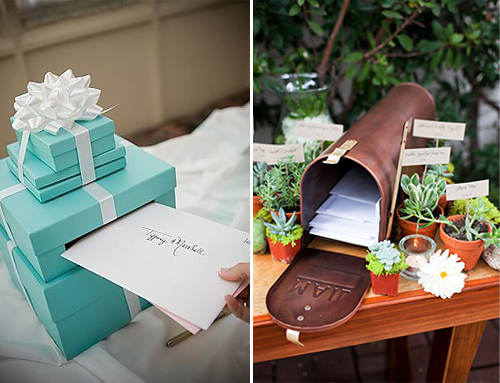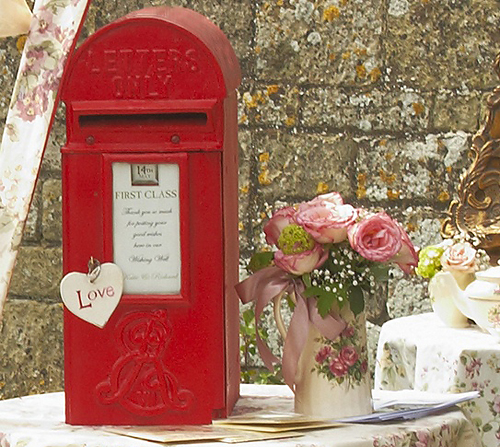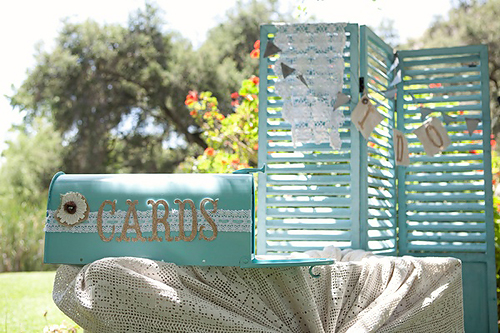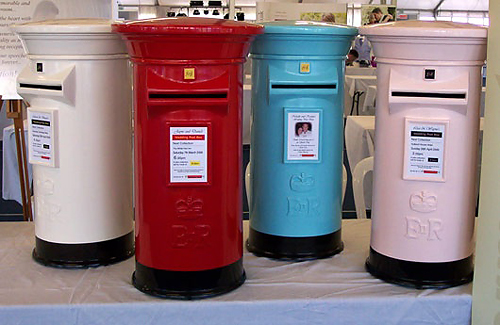 For the original photos from above as well as the credits AND more Wedding Postbox ideas, make sure to check out our Wedding Mailboxes and Postboxes Theme Pinterest Board!