I love you, my Pumpkin!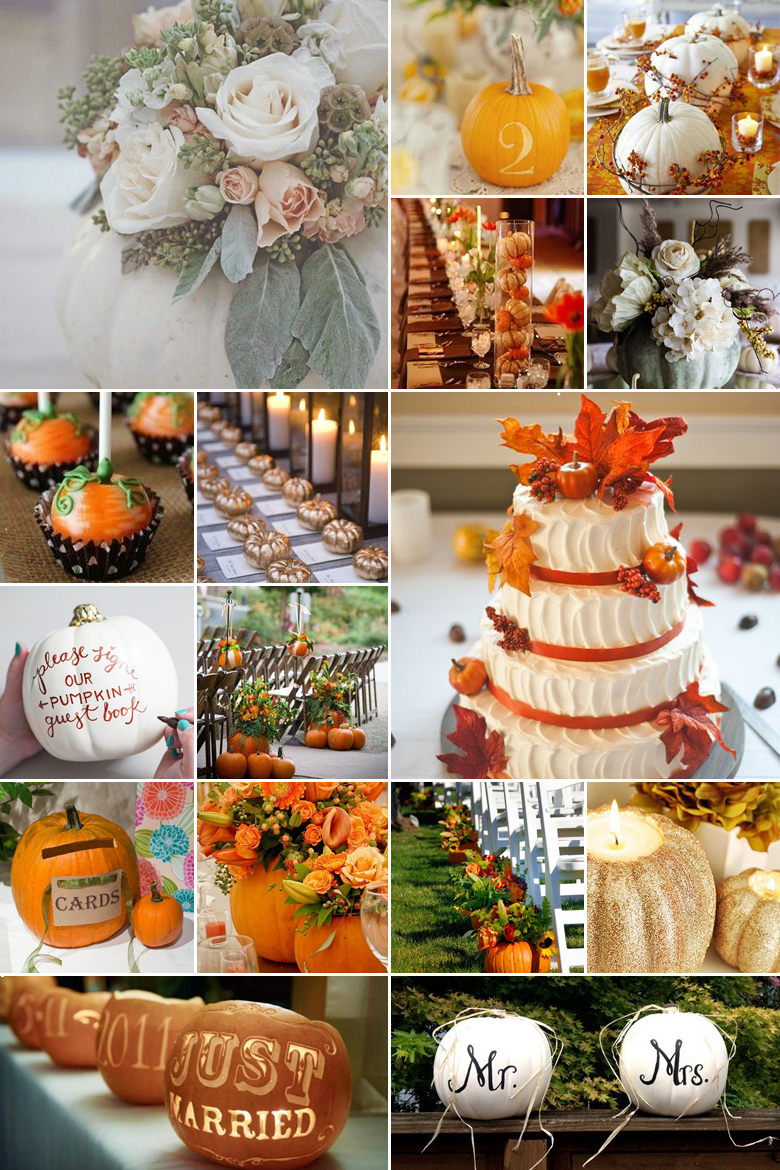 Pumpkins might be associated with Halloween, but we promise your carriage won't turn into one if you add it to the wedding festivities! Synonymous with seasons like autumn and harvest, the humble pumpkin is reminiscent of rustic barns and good ol' ho-downs.  What's more, the idea of carved pumpkins on your wedding day opens the door to so many creative opportunities!
While the orange pumpkin is by far the most popular and recognisable variety, you get so many different shapes, colours and sizes. White pumpkins are ideal for a wedding whereas the butternut's distinct shape makes it perfect as a vase or alternative cutlery holder.
Here are some interesting ways to make the most of the plump ol' pumpkin:
Carve cute little hearts or even your initials into the sides of the pumpkin and place a candle inside.
Serve delicious pumpkin dishes and treats like rich pumpkin soup, old-fashioned pumpkin pie, moreish pumpkin cheesecake and scrumptious pumpkin tartlets at the reception.
Toast your happy union with pumpkin ale or a warm pumpkin latte.
Once hollowed out, place a tin can inside the belly of the pumpkin and fill it with fresh flowers for a stunning table piece.
Use mini pumpkins as place cards on the guest tables as well as wedding cake decoration.
Stack pumpkins in the shape of a wedding tiered cake all around the venue and down the sides of the wedding aisle.
Slice a pumpkin in half, take out the innards and fill it with ice, champagne and beer for a nifty ice bucket.
Original images and their credits available on Pinterest