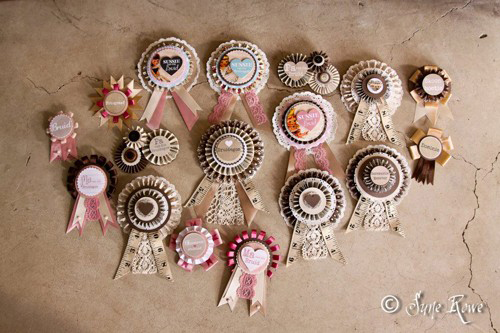 Way back in the day, rosettes were given as a reward for a job well done and instead of trophies, winners would sport these eye catching adornments on their chests. Over the past couple of seasons the humble rosette has made a strong comeback onto the wedding scene, and today they're popping up all around – a very apt little "job well done" on your wedding day.
This simple decoration can really be slapped onto just about anything – stationery, attire, décor and even food – turning your average wedding elements into something of a statement piece. What's more, you can whip up your own rosettes in a jiffy using fabric off-cuts, bits of ribbon and bits and bobs in the sewing basket, as well as paper doilies and coloured or tissue paper.
It's important to note that the word "rosette" really means "little rose" in French, which is all the reason you need to think past the traditional show ribbon. Create rosettes with layers or without, with buttons in the middle or quirky little tags, exchange the two hanging ribbons for feathers or leave them off altogether – the possibilities are endless. See for yourself:
Pin a rosette to the groom and grooms men's lapels as a stylish boutonnière.
Decorate the wedding cake with fondant rosettes in matching theme colours.
Adorn your lovely locks with minuscule rosette hair clips.
Go the flowerless route and make your entire bouquet with rosettes.
Rosettes can be larger than life! Decorate the venue walls with rosettes of all shapes and sizes, in colours to match your scheme.
Decorate your garter with a satin rosette or two.
Doll up a plain pair of shoes by glueing a rosette to the nose of each. This is especially perfect for the bridesmaid who doesn't want to spend extra money on a new pair of shoes.
For a true vintage inspired wedding, use old scraps of lace to make your rosettes.
Tie a ribbon around a plain white candle and decorate it with a rosette of a matching colour.
Use them as place settings by attaching your name tags to the middle of the rosettes. If your guests don't really know one another, attach a little brooch pin to the back of each rosette so they can be worn as name tags.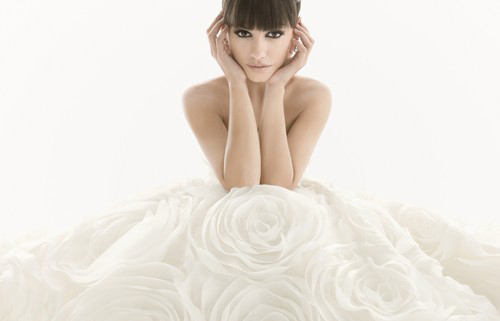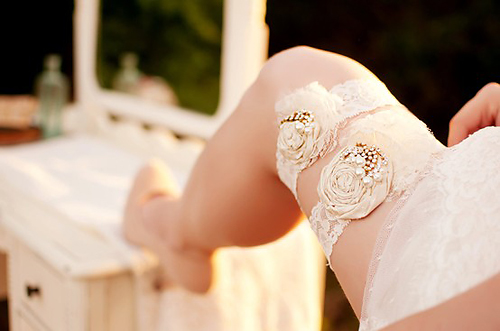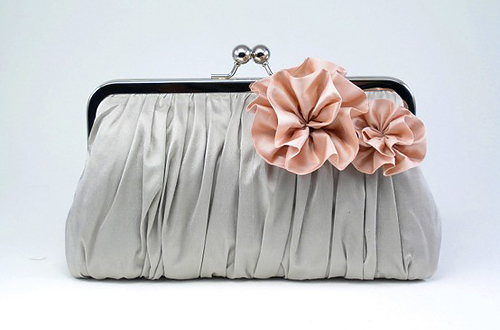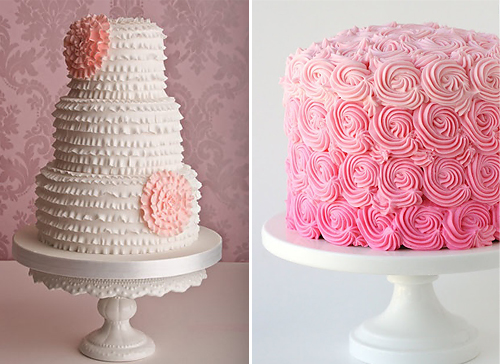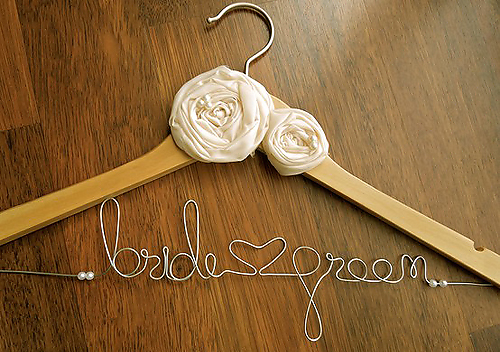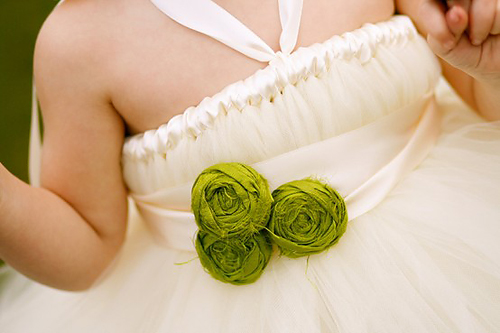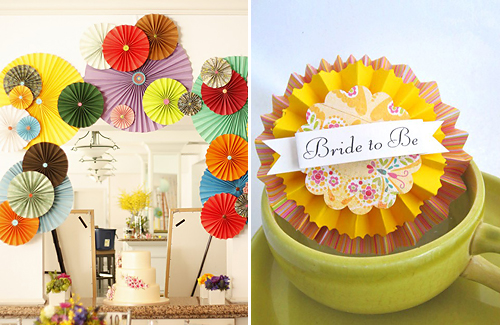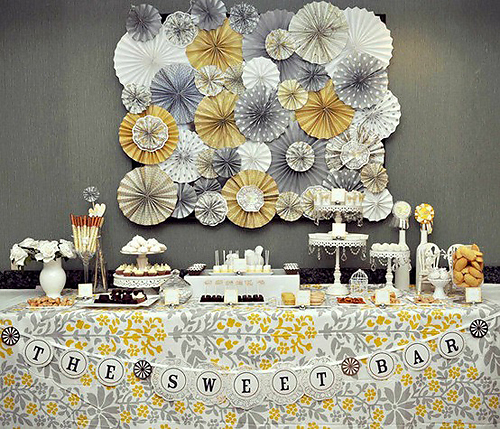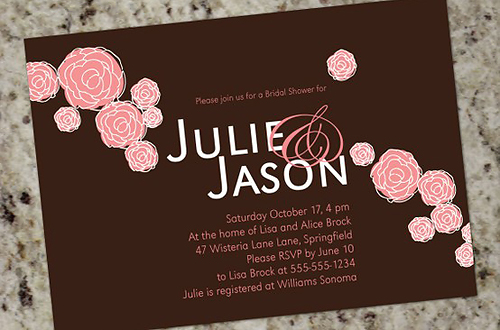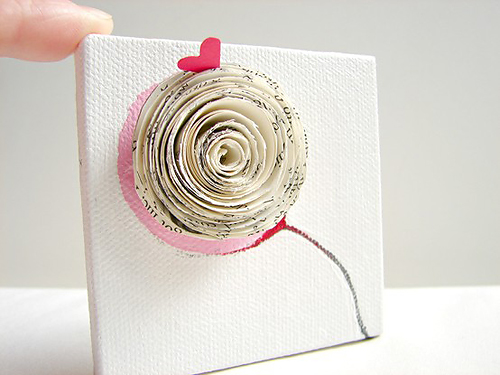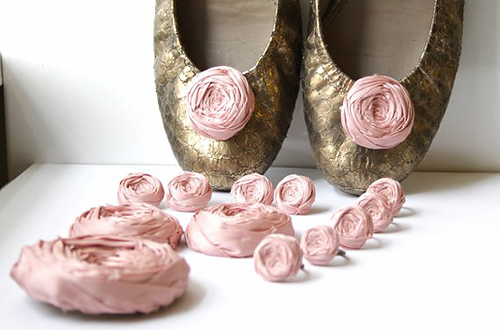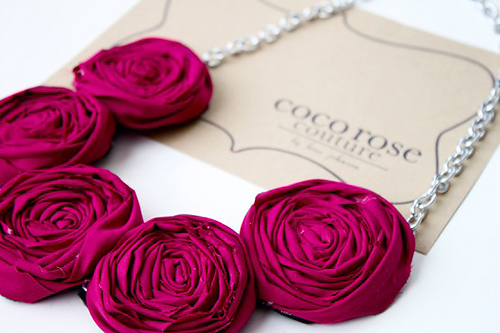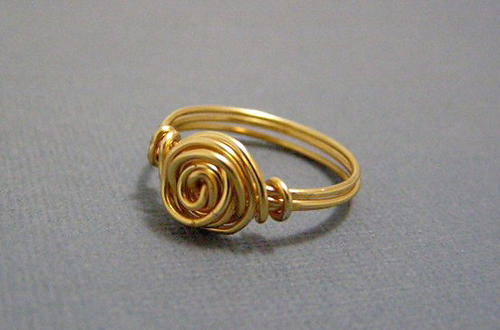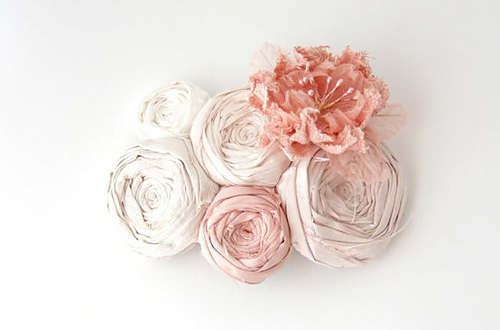 For more ideas on Wedding Rosettes or to check out the original photos displayed above and their credits, make sure to check out our Wedding Rosettes Pinterest Board!