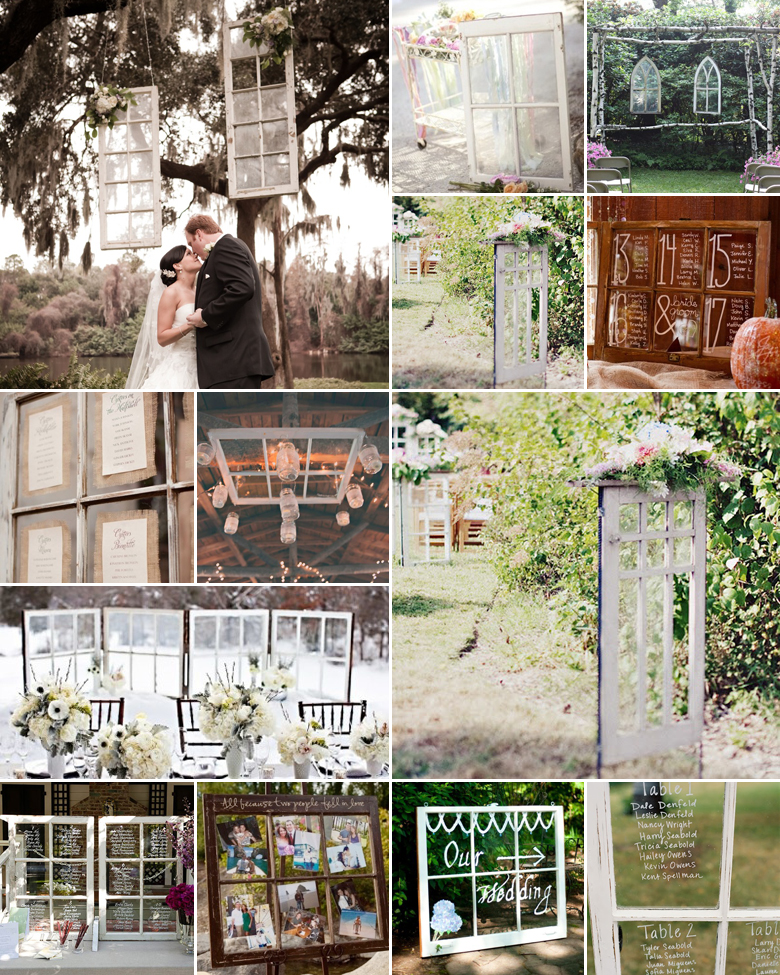 So you've renovated your house, just in time for married life to begin, and now you have a couple of windows that are more in the way than anything else – we say, put them to good use on the wedding day! Here are a couple of ideas to get you started:
Write your table plan on a window frame, using one glass panel per table. NOTE: Glass markers are available from most stationery and craft shops, in a wide variety of colours to suit your wedding whims and fancies.
Replace the glass panels with mirrors for a stunning focal décor piece which can be placed in the venue. Once again, you can still use this as your table plan.
Use the window pane to display special snapshots of your and hubby-to-be.
Instead of just another ol' guest book, ask guests to write their lovely words on a window pane. This can then be used as a décor piece in your new home.
Alternatively, instead of writing directly on the panes, remove the glass panels and hang your guests' name tags from the horizontal wooden beams (upon which the number of the table is written).
Connect a number of panes (side-by-side accordion style) and use it as a stunning room divider – for instance to cordon off unsightly areas like the bar or bathrooms.
A window frame makes such a perfect photo booth prop! Guests can pose around it and the faces peering through the panels will be all too priceless.
Original images and their credits available on Pinterest