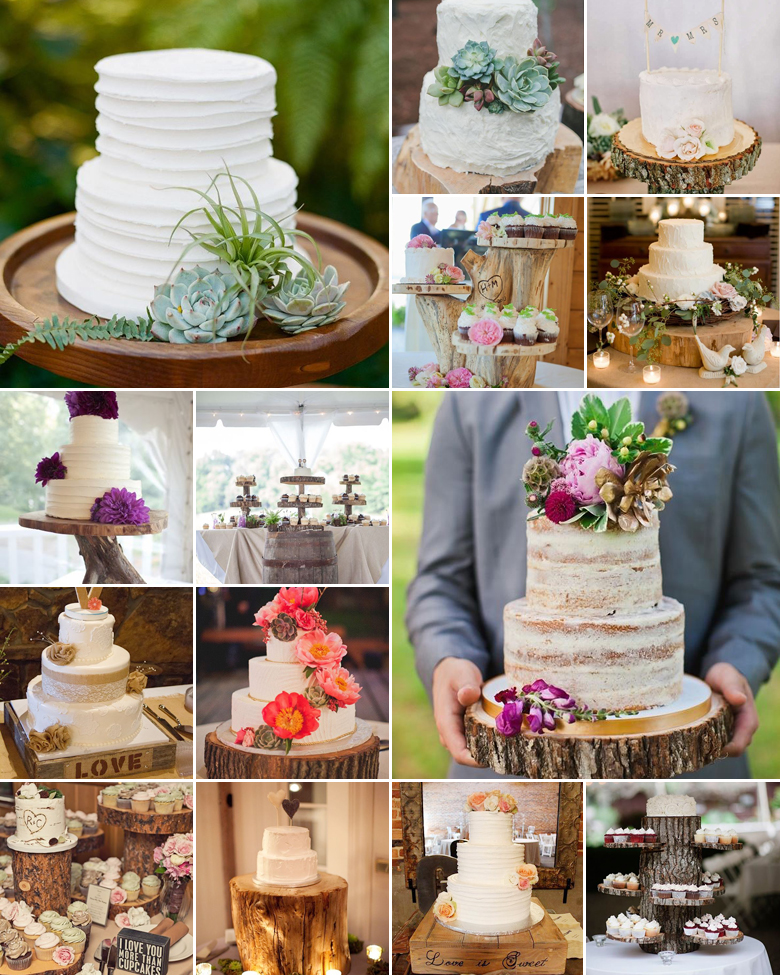 Wooden cake stands bring a lovely organic and rustic touch to the table (pun well intended). To complement the stand, decorate the wedding cake with stunning natural elements like green foliage, fresh flowers and succulents.
Wooden stands are easy to put together, using anything from recycled treasures and wood to interesting vintage finds. Here are a couple of ideas for creating your own striking focal piece:
Use a small wooden crate as cake stand, flipping the crate upside down to use the base as stand.
Unpolished wooden slabs, sawn from a tree trunk with bark still in tact, make the perfect stands.
Create a layered cupcake stand using flat pieces of wood and glasses for the pillars.
Decorate the base of a cake stand with piece of driftwood or tree bark.
Use a wooden wine barrel as a cake stand that also acts as cake table.
Lastly, why not skip the cake stand and rather decorate the bottom layer of the tiered wedding cake to resemble a wooden block?
FROM OUR SHOP
Original images and their credit available on Pinterest