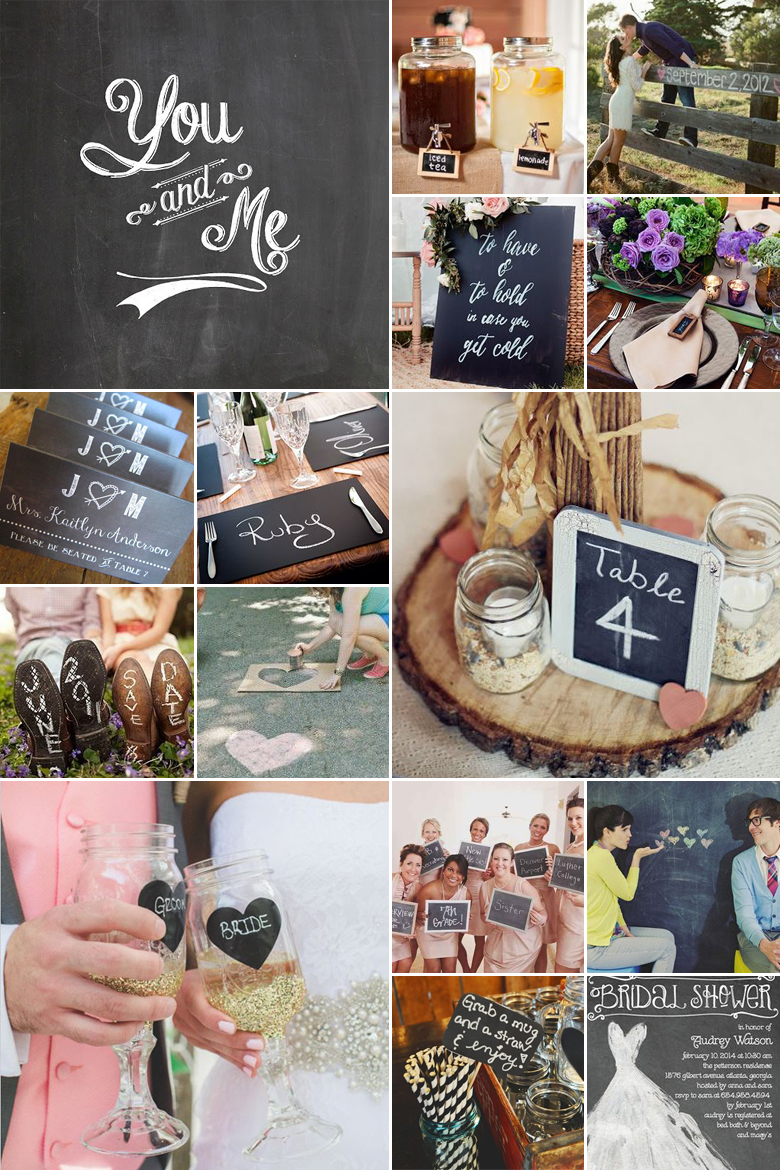 Chalk is cheap! When it comes to creating a DIY wedding setup, chalk is definitely one of the first elements on the shopping list. Available from most stationery and craft stores, this versatile drawing device can add a fun and quirky element to your big day – here's how:
Draw hearts, patterns and theme appropriate decorations on all outdoor pathways and surfaces.
Decorate exterior venue walls with chalk – the rain will wash it off for you, no clean-up required!
Use little black boards all over – for instance, for your table numbers, table plan and menu.
Instead of a guest book, have guests write their notes on a black board or wall and simply take a picture before washing it away.
Paint glass jars and bottles with black board paint and use the chalk to write wine names and table numbers on the side.
For the save the date, write your wedding date on the soles of your shoes, on a wall or on the road with chalk and snap a picture.
Place little black boards in the photo booth and let guests write their own quotes on it with chalk.
Use chalk dust and cardboard stencils to create fun patterns and shapes on the wedding aisle or walkways between the ceremony and reception.
Draw arrows on the pathways to indicate the way to amenities like bathrooms and bar.
Cover the guest tables in black paper and supply jars of chalk for guests to draw with during speeches and dinnertime.
Original images and their credits available on Pinterest