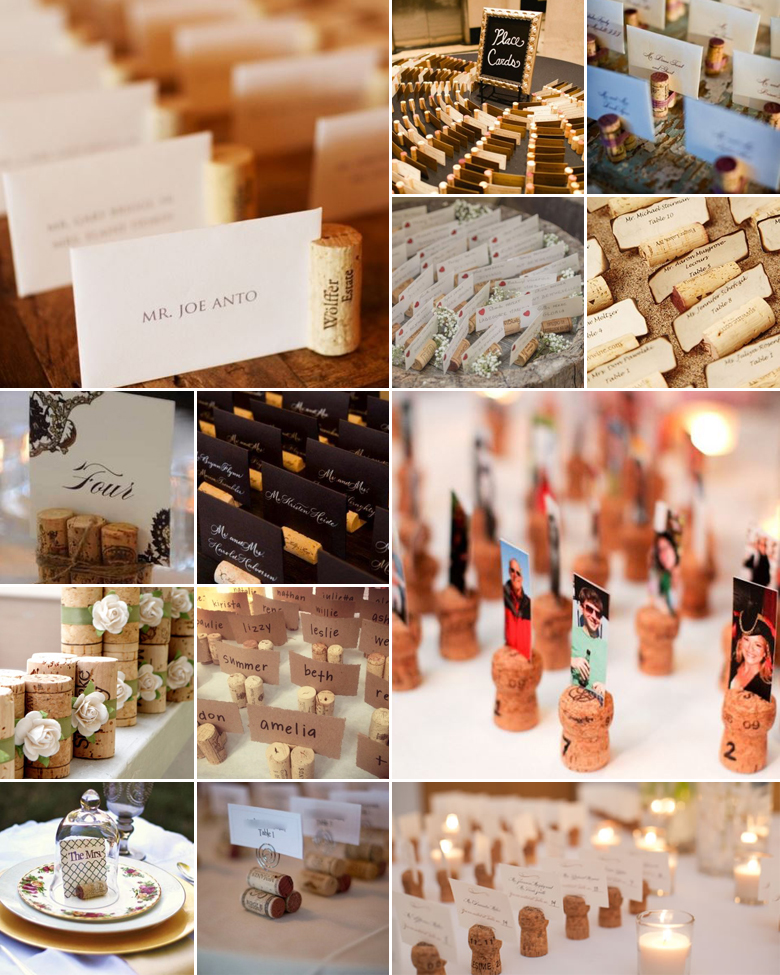 A cork is one of those common household items that usually ends up in the garbage – what purpose does it serve, really? Well, before you throw it away, here are three methods to turn this bland object into an important aspect of your wedding: The place cards.
Option 1:
Place the cork on its side so that it lies flat.
Cut a slit in the side from its top to its bottom. Be careful not to cut all the way through. A third of the cork's depth will be perfect.
You can put the cork either on its side or standing upright with the name card slid in horisontally.
If you have sparkling wine corks, you can use the same process but cut a shallower slit in the top and keep the cork upright with the name card stuck in the top.
Option 2
Take 2,4 or 6 corks and tie them together. If you are using 6, ensure that the corks stay in two rows.
Use the gap between the corks as the slit and slot your name cards in between the corks.
This allows more room for creativity in terms of decorating the corks, but you will need at least twice the amount of corks compared to the first method.
Option 3
Cut the corks into pieces of the same height. This can be long strips or circles, depending on how you want to cut it.
Glue the sides of the pieces together to create a flat mat.
Paste your name cards flat on the cork place mat, which also acts as a guest favour.
Original images and their credits available on Pinterest