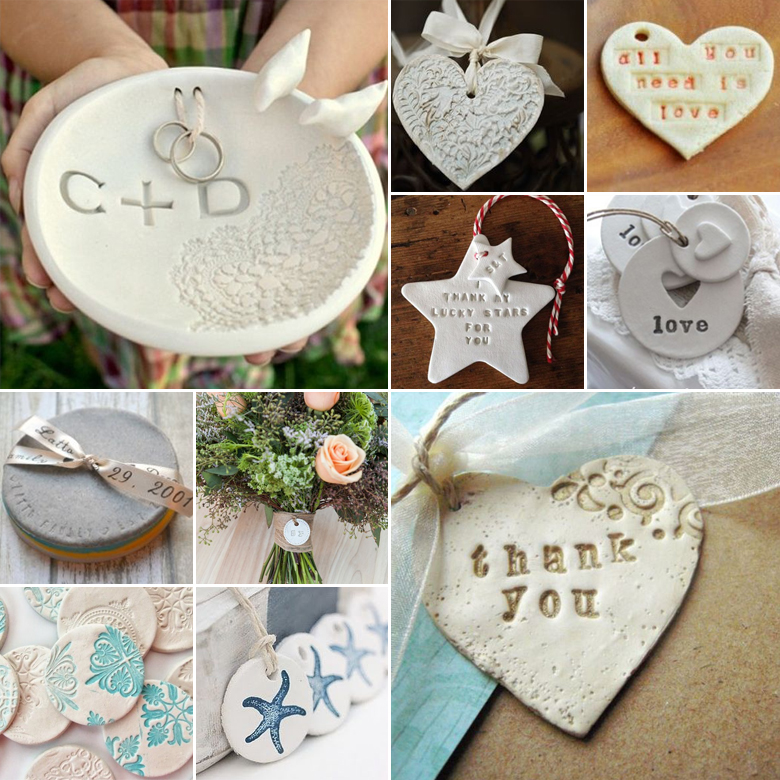 The last time you played with clay, you were probably a little less worried about your nails and more worried about baking the perfect clay cookies. Nowadays clay can be put to use the most creative ways, adding a touch of fun and DIY-magic to your big day:
Clay is such a versatile thing! You can shape it, paint it, mosaic it and engrave it. The possibilities are endless.
Make place cards our clay and decorate it according to your theme.
Sculpt clay figurines out of clay to match your theme (like birds, feathers, flowers or hearts) and hang them in your venue.
Use pottery vases to display your flowers and decorate the tables with pottery base plates.
If you have children present at your wedding, give them each a big ball of play dough to play with.
Incorporate the rich brown colour of clay and terracotta into your wedding to really make clay your central theme.
Instead of a guest book, have a big slab of clay where guests can write a message with toothpicks in the wet clay. After the wedding you can have it baked for your new home!
Original images and their credits available on Pinterest