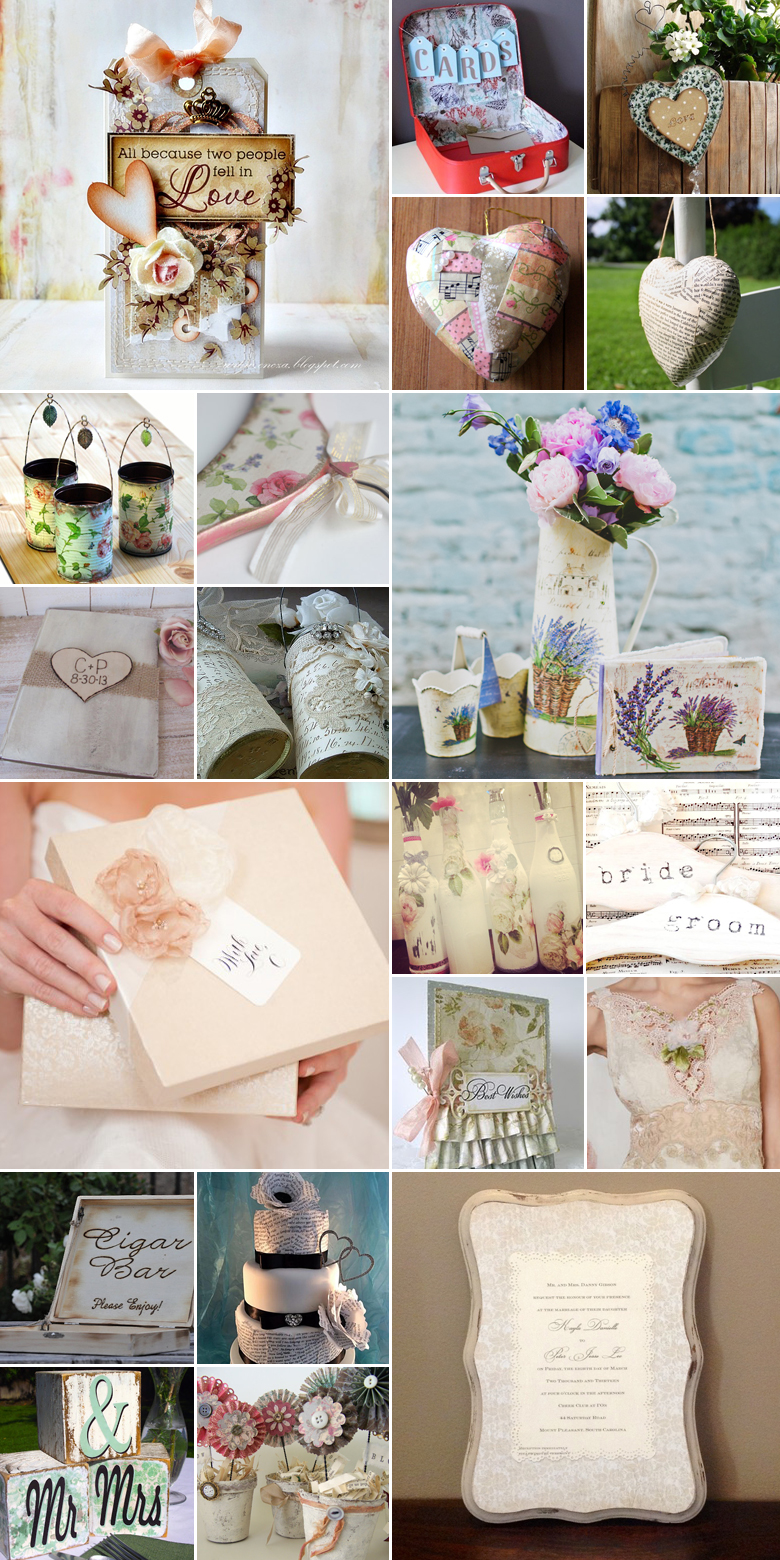 Decoupage is the art of applying any type of paper design to a smooth surface, using a special glue-type paste – available at most craft and stationery stores. Aside from applying the actual paper to the object in question, the paste also acts as a varnish and sealant, making the design waterproof and resilient to a certain extent.
Decoupage gives you the opportunity to personalise certain elements yourself – whether it be by applying a single design across various elements to create a sense of uniformity, or decorating your décor elements with a personal design like your wedding date or monogram. Some of the more popular materials used as a base in decoupage include the following:
Fabric: Make your very own stunning and personalised decoupage placemats which guests can take home as a memento or decorate the table cloth, napkins, wall hangings or scatter cushions.
Metal: Apply your menu or programme to a piece of flat metal, or make your own DIY "vases" using decoupage and recycled tins.
Terracotta: Turn a simple flower pot into a monogrammed centerpiece or decorate planter pots for your guest favours.
Wood: Print out your table plan and apply it to an old door frame or wooden slab, or apply a patterned paper to wooden laser cut letters to make it fit the theme.
Glass: Decorate recycled glass bottles to be used as candle holders or vases, or slap your design onto Mason jars which are ideal for serving drinks or desserts. Alternatively, turn an old window pane into your table plan in the same way as described in the previous point.
Original images and their credits available on Pinterest