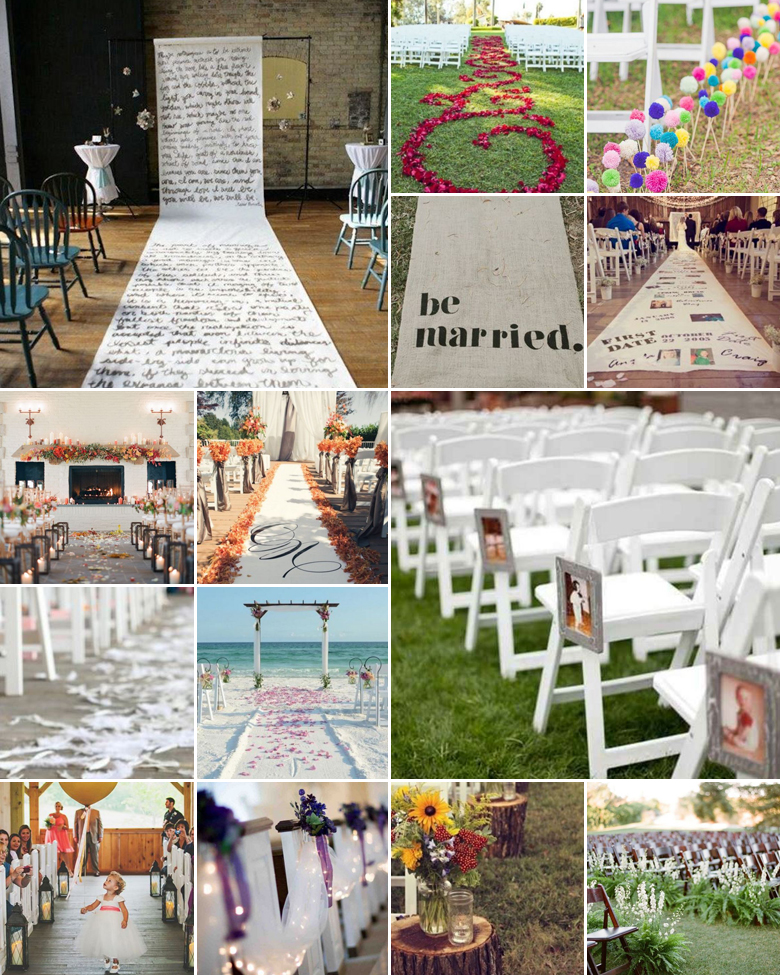 The wedding aisle might be the very last thing you think about, but it's something that can make a major statement without much cost or effort. Here are some DIY ideas to brighten up your walkway:
Create a pattern with flower petals or autumn leaves along the sides of the aisle where they can't get trampled.
Don't restrict the decorations to the floor of the aisle. Attach helium balloons to the chairs on either side or set up floral arches across the aisle.
Consider printing photos of you and your husband-to-be on a roll of paper and laying it out as an aisle runner.
Allow guests to write messages on the paper aisle runner while they wait for you to arrive.
If you're planning an evening wedding, line the aisle with lanterns, candles or torches.
Tie glass bottles to the tips of wooden stakes, plant it in the ground along the aisle and fill each bottle with flowers.
Arrange pot plants along the sides of the aisle, like orchids or chrysanthemums.
Who ever said the aisle should be straight? If you're getting married outside, arrange the chairs in a spiral and have the ceremony take place right at the heart of it all.
Original images and their credits available on Pinterest