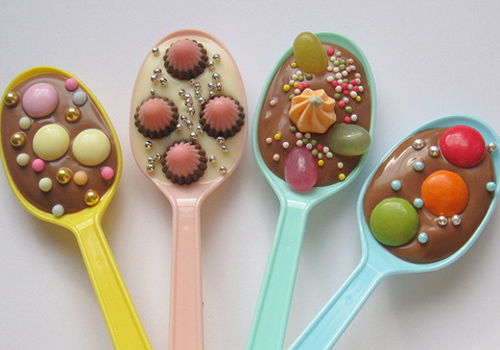 For the ultimate in easy, fun and innovative guest gifts, try these chocolate spoons.
You will need:
Plastic teaspoons (as many as the guests that are attending your wedding)
Cooking chocolate
Sprinkles / white chocolate (optional)
Cellophane bags or wrap (for each spoon)
Ribbon (for each spoon)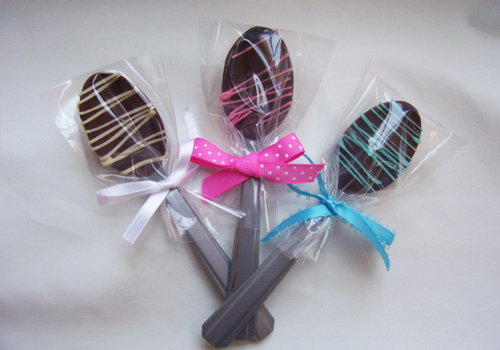 Method:
Melt the cooking chocolate per the instructions on its packaging.
Allow to cool slightly, but not to set.
Dip the scoop part of each plastic spoon into the melted chocolate.
Lay the spoon down gently onto baking paper and allow the chocolate to set.
At this stage, you may want to add colourful sprinkles or zigzag melted white chocolate over the milk chocolate for an added effect.
Once they are set, gently put the cellophane over the scoop of the spoon and tie it in position with a pretty ribbon.
These can be enjoyed as is, or can be used to stir hot chocolate, causing the cooking chocolate to melt into the drink.
Image Credits:
Blush Ink
My Favorite Favors