DIY Lace Candleholder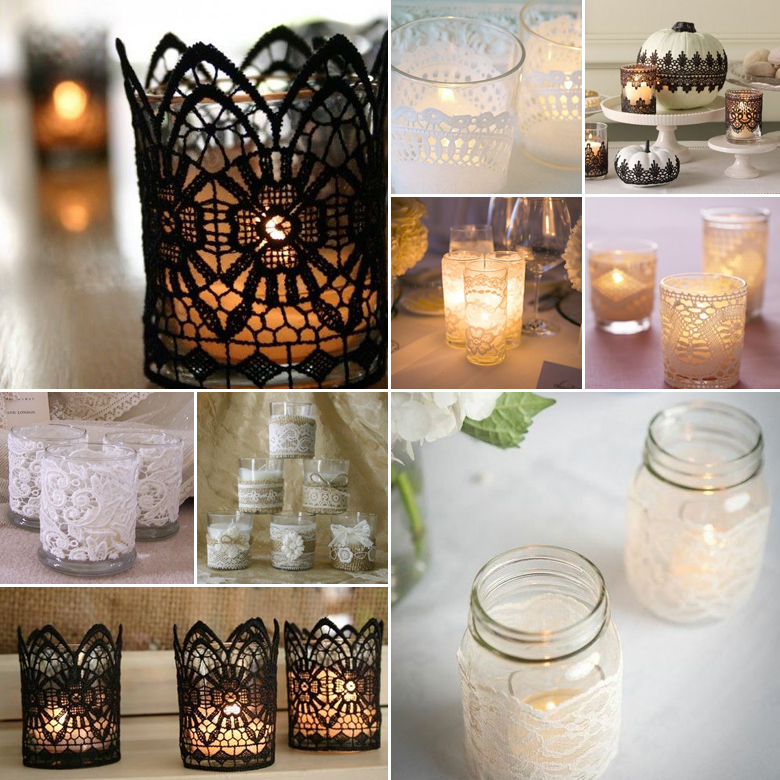 Lace and candlelight – probably two of the most romantic elements combined in one nifty DIY. Let's get cracking!
You will need:
Thick lace ribbon
A shot glass or small glass candle holder
Tea light candle
Clear glue or a glue gun
Embellishments like rhinestones or little pearls
To make your candle holder:
Start by measuring your lace by wrapping it around the glass and finding the point where the two ends meet up. Cut the ribbon straight at this point.
Draw a line of clear glue from the rim of the glass to the base and stick one end of the ribbon down.
Apply two lines of glue – one at the top just below the rim and one at the bottom just above the base.
Place the glass on its side on a flat surface so that the lace part that's already stuck down is lying flat on the table.
Now roll the glass gently over the flat surface, keeping the ribbon taught. This will ensure that the ribbon sticks evenly.
End if off by applying a final line of glue from rim to base, right at the end where the ribbon meets
Finally, complete your project by gluing your embellishments along the "seam" to round it off neatly.
Original images and their credits available on Pinterest