Gastegeskenkies hoef nie 'n plaas se geld te kos nie. Handgemaakte geskenkies het baie meer betekenis, want daar word baie tyd en kreatiwiteit daaraan bestee. Hier is 'n paar baie oulike idees vir die doen-dit-self bruid…
Pamperlang Botteltjies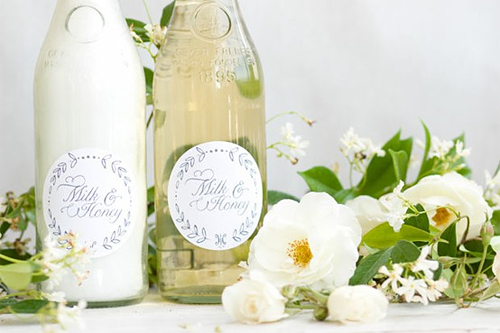 Wat jy benodig:
Leë glasbottels
'n Kom of wasbak vol water
Badsout of borrelbad
Linte, etikette, knope ens. om jou bottels mee te versier
Hierdie geskenkie is ideaal vir die dames en is so maklik om te maak! ! Laat lê die leë glasbottels in water vir 20 minute om enige etikette te verwyder. Vul dit met badsout of borrelbad van jou keuse (baie winkels verkoop borrelbad in grootmaat). Versier die bottels met mooi linte en etikette.
Tuisgebakte Koekies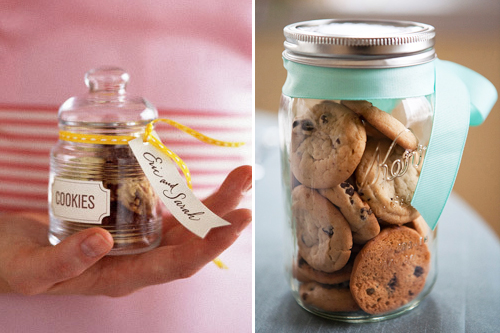 Wat jy benodig:
Leë glasflesse (beskikbaar by Consol)
Bestanddele volgens jou resep
Linte en etikette om jou flesse mee te versier
Almal hou van tuisgebakte koekies! Besoek Sarie Kos se webtuiste vir 'n verskeidenheid koekie-resepte. Vul die flesse met koekies en versier met 'n mooi lint of twee.
Verrassings-pakkies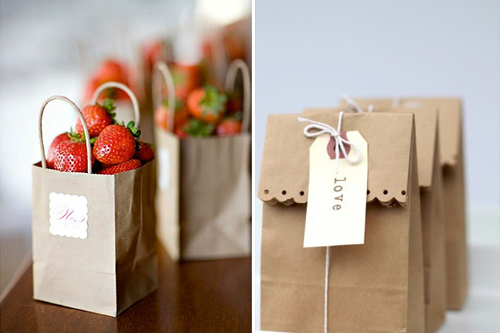 Vul klein papiersakkies met aarbeie, tuisgebakte koekies of lekkers. Heg 'n klein kaartjie daaraan vas met jou gas se naam of 'n boodskappie daarop. Papier-sakkies is beskikbaar by enige groothandelaar soos Merrypak.
Laventel Sakkies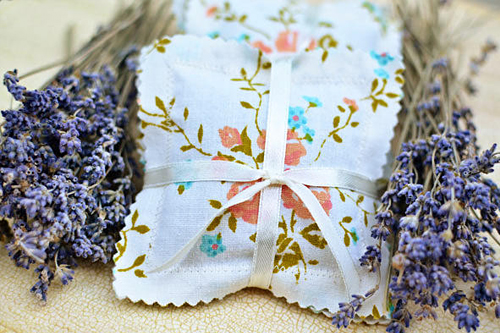 Hierdie pragtige laventel sakkies lyk vreeslik oulik en ruik heerlik! Bêre hulle in jou laai of plaas een onder jou kussing vir soete drome. Hulle is baie maklik en goedkoop om te maak.
Wat jy benodig:
Vintage materiaal
Karton vir die patroon
'n Skêr
'n Naaimasjien
'n Tregter
'n Strykyster
'n Eetlepel
Laventel
Instruksies:
Knip 'n patroon uit die karton van omtrent 10cm x 10cm en plaas dit op jou materiaal.
Trek die buitelyn van die patroon op jou materiaal en knip die blok uit. Herhaal sodat jy 2 blokke het.
Stryk die 2 blokke materiaal saam.
Stik die blokke saam so 2cm van die rant af. Stik al 4 sye, maar los omtrent 4cm oop in die middel van een sy. Hier gaan jy die laventel met 'n tregter byvoeg.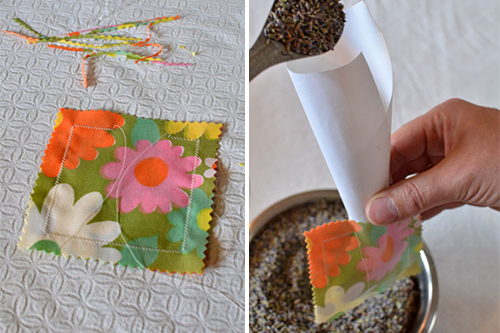 Plaas die laventel in 'n groot houer om dit maklik te kan opskep.
Plaas ongeveer 3 eetlepels laventel in elke sakkie deur die tregter te gebruik.
Stik die opening toe.
Knip die draadjies and siedaar!
Wenk: Sien volledige instruksies met fotos op Intimate Weddings.
Vir meer inspirasie volg ons op Pinterest!
Bronne:
A Gift Wrapped Life
Grey Likes Weddings
Intimate Weddings
Martha Stewart Weddings
Sara's Butterfly Cottage