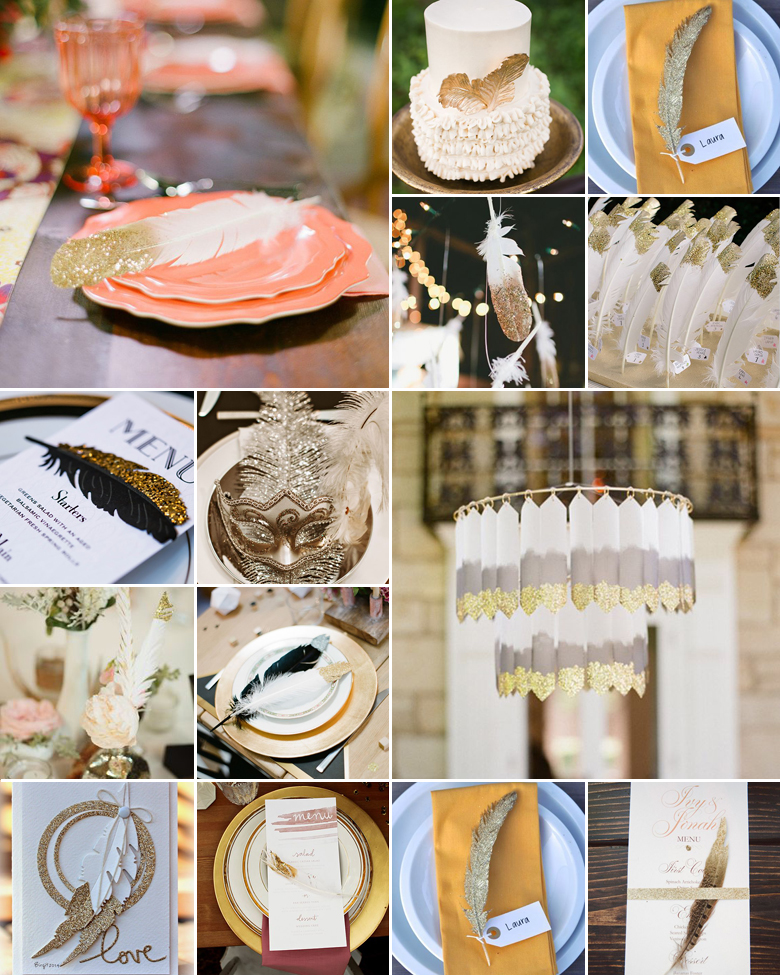 Oh how we love a bit of tasteful bling! What makes a glitter feather so incredibly enchanting is the fine balance between soft feminine edge of the feather and the diva-ish glamour of the glitter. So without further adieu, let's get glittering:
You will need:
Feathers of your choice (flat duck feathers work best as they provide a solid "surface" to work on)
Glitter in a colour that matches your wedding theme
A strong glue stick (steer clear of runny glue that can make a mess)
TIP: Get a big box to work in to keep your DIY-ing contained and the glitter spill to a minimum.
Now to get started:
Place your glitter in a small flat bowl.
Grab a feather, place it on a flat surface and apply a thin layer of glue to the areas you wish to cover in glitter.
Place the feather on top of the glitter in the bowl and press down gently with your finger.
Lay the feather down in a separate box or on some newspaper to dry completely.
Once the glue has dried, gently tap the feather with your finger (while holding it over the box) to shake off excess glitter.
Original images and their credits available on Pinterest