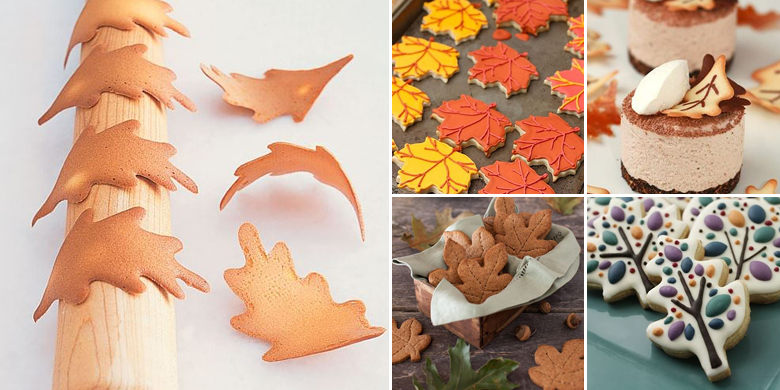 If you're planning an autumn wedding, you'll know that no table is quite complete without autumn leaves – and if they're edible, so much the better! What makes these cookies extra special is their thin structure and the fact that they're curved, much like a real autumn leaf.
You will need:
1 large egg white
¼ cup castor sugar
¼ cup cake flour
A pinch of salt
4 teaspoons butter
2 teaspoons cream
¼ teaspoon almond extract
Now to make your moreish biscuits:
Preheat the oven to 350 degrees Fahrenheit.
Line a baking tray with waxed paper or grease extra well with cooking spray.
In a bowl, combine the egg white and sugar and beat it with an electric beater on medium speed for about 30 seconds. Reduce the speed and sift in your flour and add the pinch salt.
Meanwhile melt the butter in the microwave.
Add the butter, cream and extract to the mixture in the bowl and beat for another 30 seconds.
Place your leaf stencil in one corner of your prepared baking sheet. With your spatula, spread the batter in a thin layer over stencil. Carefully lift the stencil and place it next to your first doughy leaf on the baking tray.
Repeat step 6 until the tray is full of cookies.
Bake until for about 6 to 8 minutes until golden.
Once you've taken the biscuits out, do not let them cool! Using a small spatula, gently lift the cookies off the tray and quickly lay them over a rolling pin or glass bottle to cool and take their shape.
Original images and their credits available on Pinterest