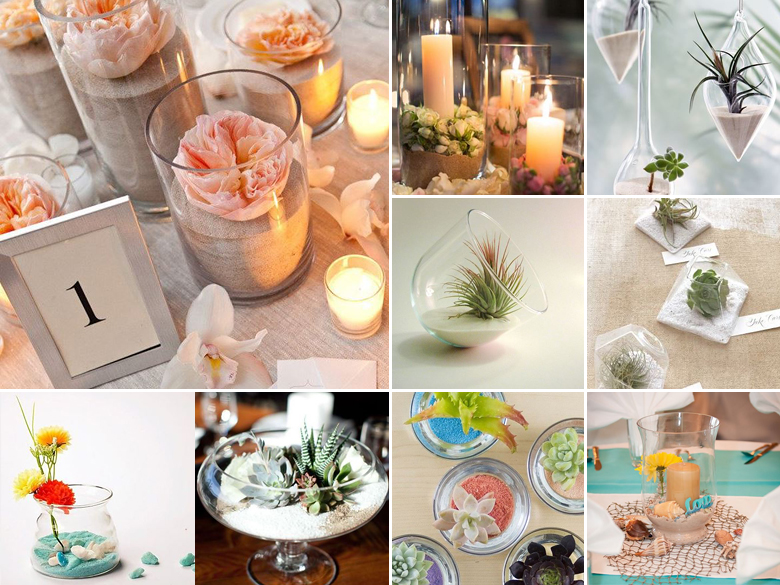 Today's DIY is pretty simple, but the result is just too magical to describe. Using flowers and sand, you can create budget-friendly centre pieces that are reminiscent of the stark splendor of the dessert and Karoo.
You will need:
A clear glass vase
Clean beach sand – Remember that some beaches prohibit the removal of beach sand, so rather purchase a bag from a reputable provider. What's more, if you purchase it, you're guaranteed the sand is clean and without strange and undesirable bits).
A freshly picked flower of your choice – preferably a specie of which a single flower can make a statement.
A tiny glass bottle (optional) – recycled essence bottles work well
A syringe (optional)
A sheet of blank paper
Sticky tape
To get started:
Rinse the vase with warm soapy water and allow to dry completely before polishing it well.
Use the sheet of paper and sticky tape to make a funnel to pour the sand in neatly without dirtying the vase. Simply roll the paper into a cone, tape up the side and snip off the point of the cone to make the funnel.
Position the funnel over the vase and start funnelling in your sand until you've reached the desired level.
NOTE: Steps the steps below are optional. If the flower will survive a day or two without water, simply burry it straight into the sand.
Next, bury your little glass bottle in the sand so that only the mouth opening sticks out ever so slightly above the sand.
Cut the stem of the flower so that it's shorter than the little glass bottle.
Use a syringe to fill the glass bottle with water and place your flower inside.
Original images and their credits available on Pinterest