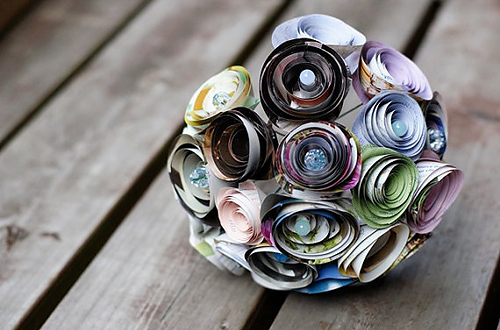 Origami is a Japanese art form that is centred on folding paper to create intricate designs and forms. These 3-dimensional forms are begun with a square piece of paper, which is folded in tiny degrees and with utmost care and skill to form an endless variety of shapes. No glue or staples are used, meaning that the entire shape is held in place by strategic folding. This age-old tradition is stunning in its simplicity, and makes for a really different, gorgeous wedding theme.
Any design of paper can be used, making origami rather flexible and varied. Choose colours that match your wedding theme, or be adventurous and do not limit the colours and designs that you use. Pair polka dots with paisley, squiggles with squares. Hire a professional origami artist so that you are able to implement this theme in a number of different ways. For example:
Send guests an invitation that is folded in the form of a heart.
Replace the natural flowers in your bouquet as well as your boutonnieres with colourful origami ones.
Fill glass jars with fun origami shapes and use these as centrepieces. Encourage your guests to take one (or more) of the origami designs inside as their guest favours.
Hire a professional origami artist for your wedding reception and have him or her show your guests how to create their own simple design.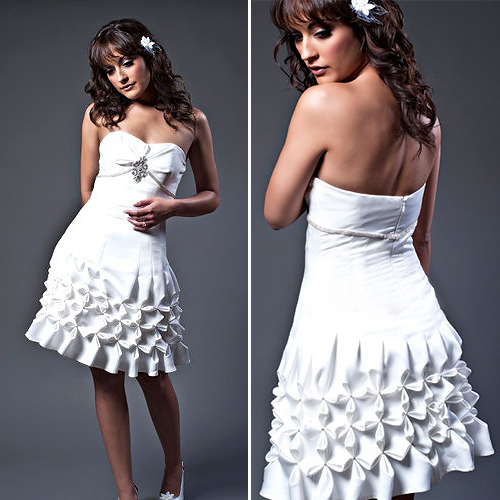 Credit: VioGemini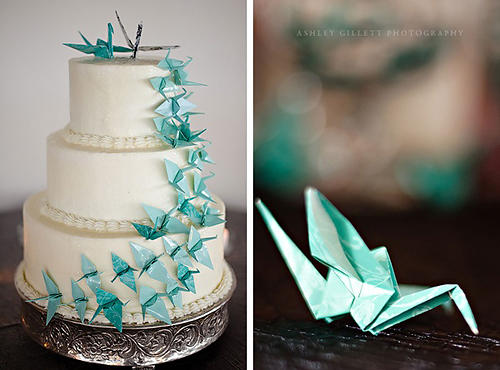 Credit: Ashley Gillet Photography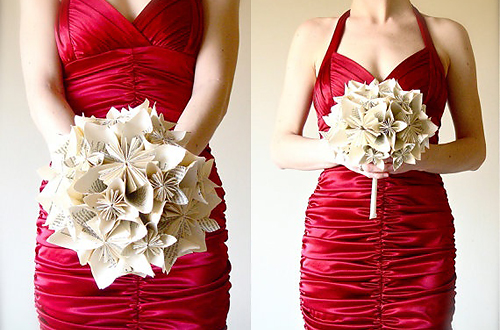 Credit: Marmota Cafe Weddings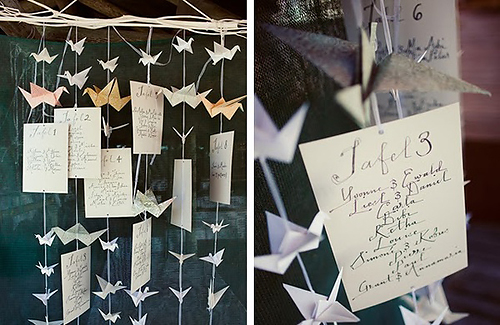 Credit: Bridal Hood Blog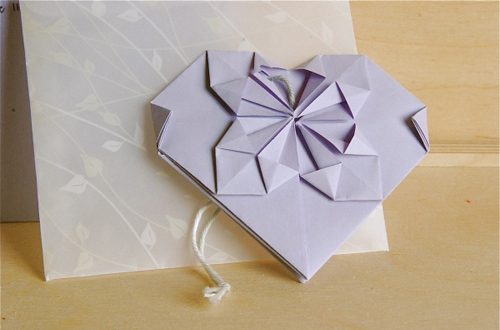 Credit: Wedding Invitations 21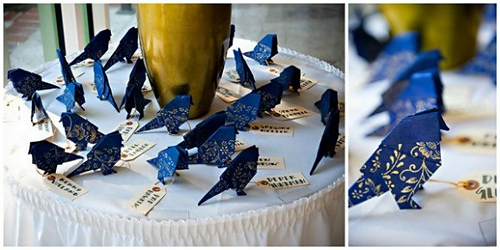 Credit: Preston Bailey Bride Ideas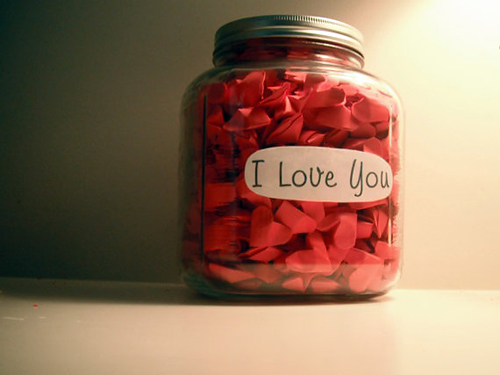 Credit: The Mechanical Koi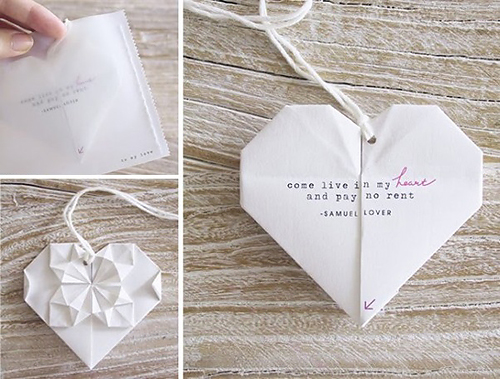 Credit: Bride Pop

Credit: Live Love Laugh Lots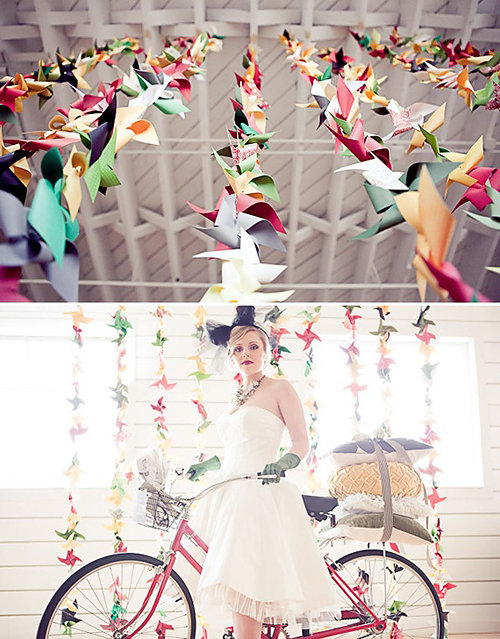 Credit: Local Social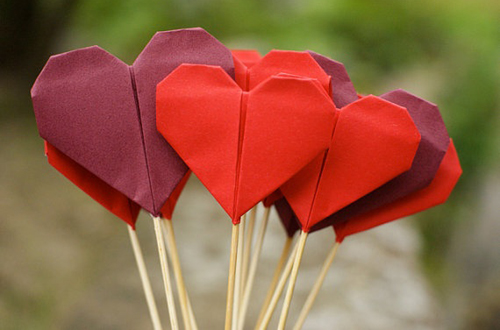 Credit: My Bohemian Summer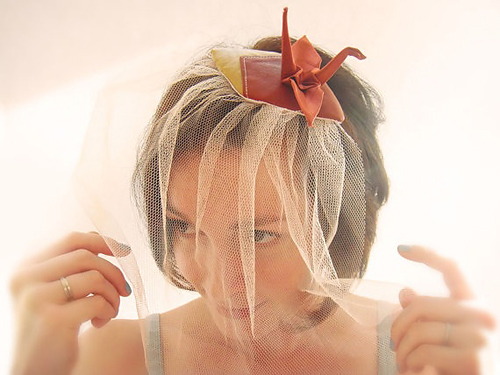 Credit: Joliejye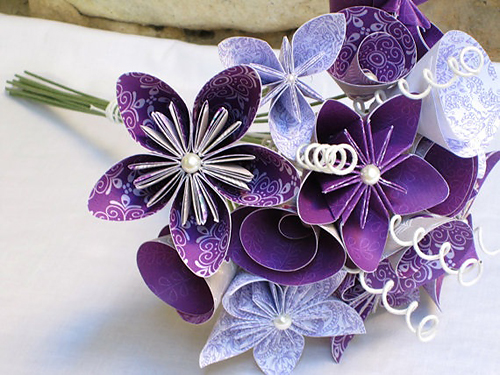 Credit: Only Very Small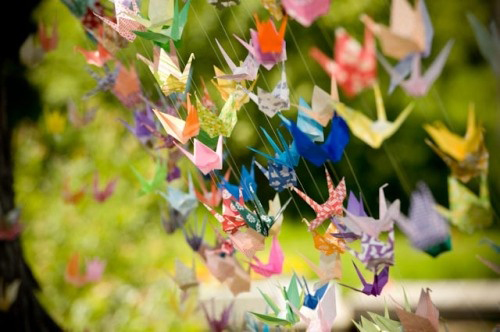 Credit: Visual Roots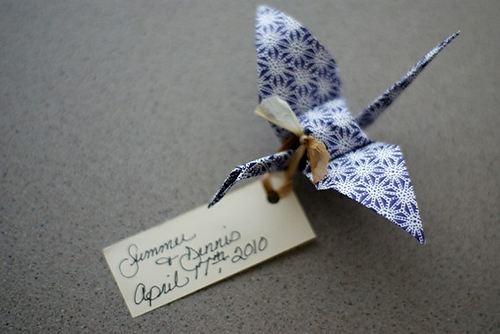 Credit: My Bohemian Summer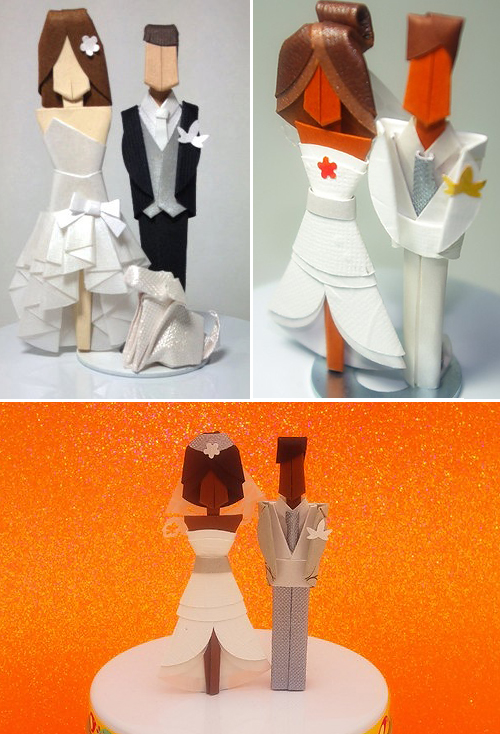 Credit: Lulu's Little Shop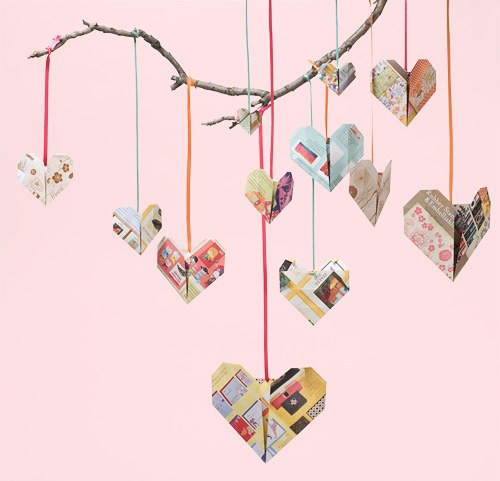 Credit: Paper Source Blog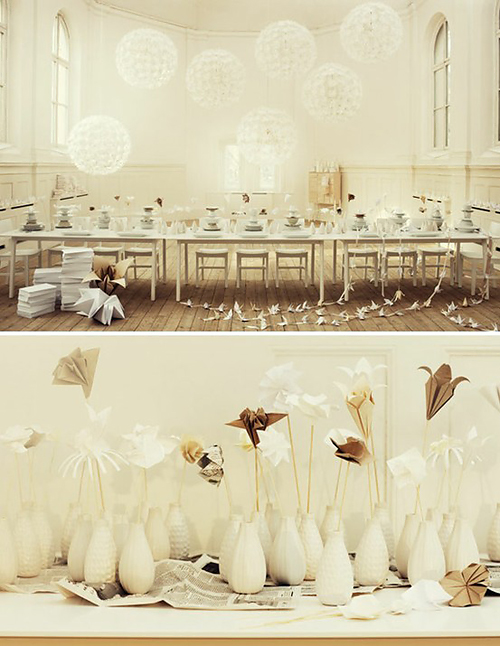 Credit: Green Wedding Shoes
We had such fun putting this Wedding Origami post together, but couldn't put up all the great photos we found. If you want to see more, then head on over to our Origami Pinterest board for more ideas on how you can use origami in your wedding!
Main Photo Credit: My Bohemium Summer on Etsy