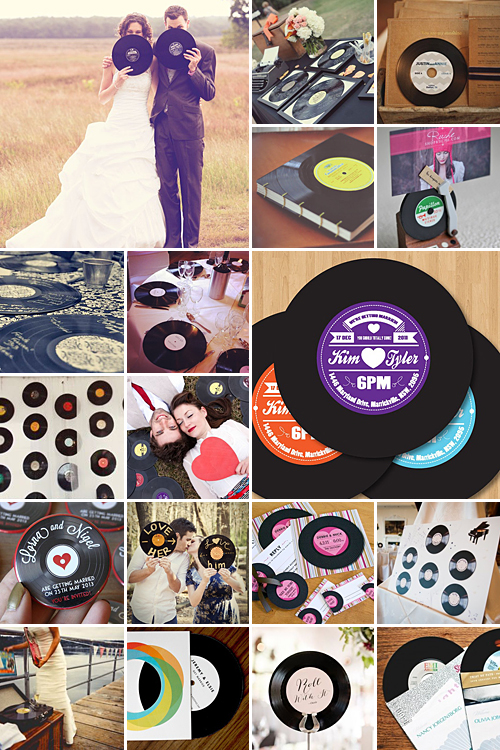 LP's, also known as records or vinyls, have a cool, retro image in the modern world of décor. Since the CD player made its way into the homes, offices and schools of almost every person, records have become virtually obsolete for their musical purpose. However, they have proven to be very useful in a host of other arts and crafts.
To create an entire wedding theme around vinyls provides you (as the engaged couple or formal wedding planner) with plenty of opportunities for innovation and artistic flair.
Here are some ideas:
Send out save-the-dates or invitations in the form of 7-singles. Simply replace the original sticker with one that contains your details. If this is too costly or is not easily available to you, create designer vinyls with card.
Use full-sized LP's as placemats to create a really fun place setting.
String records together and drape them around the venue for a rocker-style bunting alternative.
Print round stickers for place names and 'thank you' notes. Then, stick these onto either side of 7-singles, displaying the setting name (e.g. John Doe) on the tables. This doubles as a guest favour for each of your wedding guests to take home with them.
Print your menu onto round stickers and replace the original LP sticker with these. Leave two or three menus on every table.
Thread a pretty ribbon through the centre hole of the LP and have your bridesmaids each carry one of these down the aisle, instead of a traditional floral bouquet.
Melt LP's in the oven to create unique bowls and use these for your centrepiece displays.
Original images and their credits available on Pinterest