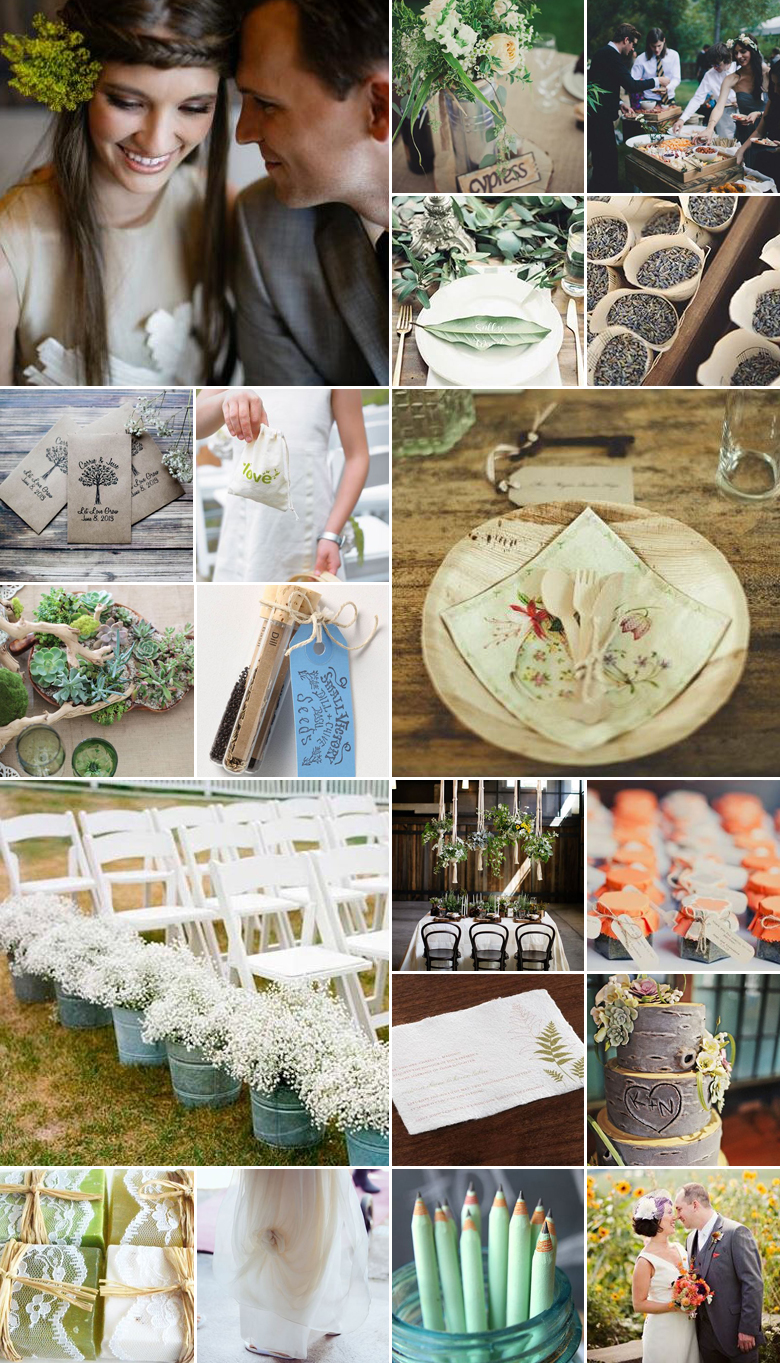 Nowadays there's a lot of emphasis on eco-friendly living, so why not extend this pursuit of nature loving into your wedding day? Here are our top tips for planning a wedding that doesn't only make your guests smile, but also Mother Nature:
Go paperless – send out email invitations and set up a website where all information can be provided to your guests. Alternatively opt for seeded paper that guests can plant in their gardens to "give back".
Use "green" suppliers – from the jeweller who sources stones responsibly and ethically, to the bar services and caterer who's all about fair trade and recycling.
Choose the right venue – eco-friendly venues aren't all that hard to find these days, and this will help set the tone for an all out green wedding.
Reuse and recycle – get in touch with other brides and see if you can find elements like a wedding dress or décor that you can reuse. After the wedding, donate these elements to a charity to keep the cycle going.
Forget the favours – because your guests probably will! If you do want to do guest favours, choose something recyclable like glass jars that you can fill with handmade goodies, make a donation to a charity in their name, or give them a plant or seeds for the garden.
Local is always lekker – support fair trade businesses in your area rather than importing and outsourcing supplies and suppliers to other towns and countries.
Rethink the flowers – they're expensive and they'll die! Use elements like driftwood and pinecones, as well as potted plants that you can present as gifts to honourary guests.
Give a gift – instead of sending out a wedding registry, ask guests to make a donation to your favourite charity or bring canned goods that you can donate.
Original images and their credits available on Pinterest