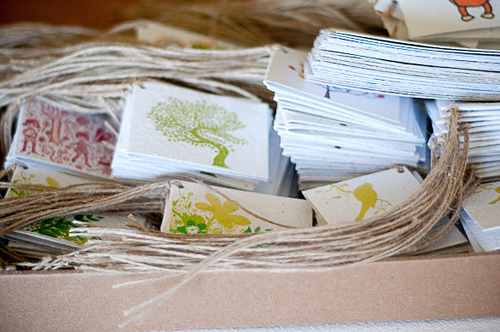 Money doesn't grow on trees. But now, your trees can grow on your paper, saving resources, the environment and, ultimately, plenty of money! Seeded paper is recycled and recyclable or organic paper that has been embedded with the seeds of flowers, herbs and even trees so that, once your guests, family or friends have received the paper, they can water it and watch it sprout into something useful and beautiful. Growing Paper is a South African company that is working hard to produce and promote such innovative, eco-friendly products.
The ink used is water-based so that it does not harm the soil as it breaks down with the rest of the paper, and the water used in the production process is recycled for the farm on which these paper products are manufactured.
For a full list of existing products and more information on the farm and techniques, visit www.growingpaper.co.za.