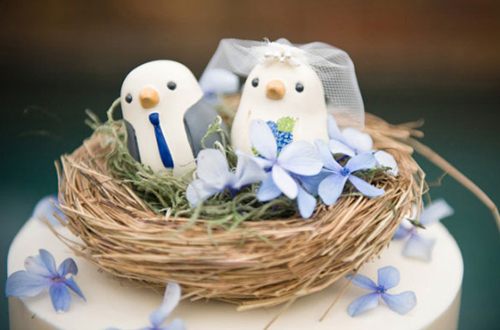 If you are planning an eco-friendly wedding, then an eco-friendly wedding cake topper will add a fun touch to your day. There are so many options out there!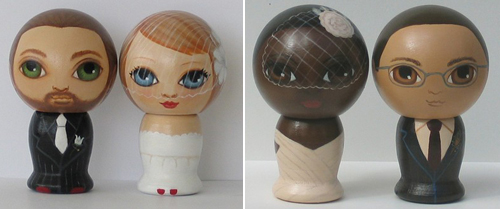 Here are some tips on choosing a "green" cake topper:
Go vintage. Reuse a cake topper from a friend or family member. Otherwise you can visit eBay or second-hand stores for unique vintage cake toppers.
Make your own. DIY cake toppers are eco-friendly, as they do not require shipping. Use recyclable, sustainable or biodegradable materials for more "greenie" points.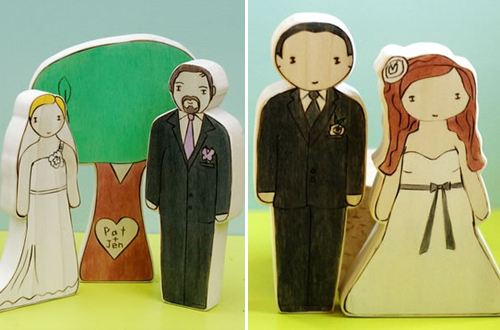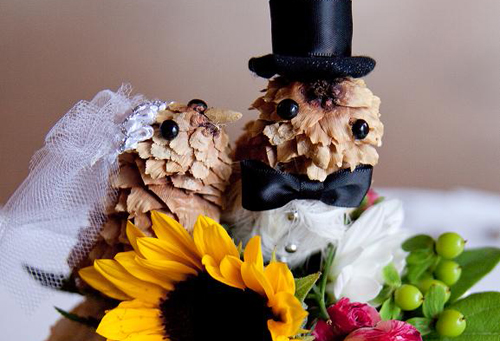 Sugar toppers, organic flowers and sustainable wood are excellent choices.
Instead of a cake topper, use leaves, flowers, herbs or branches on your wedding cake. These items are all biodegradable.
The ultimate way of recycling items are by eating them, right? So go for an edible cake topper. These are made from different types of fondants, sugars and gum-pastes depending on the type of edible topper desired.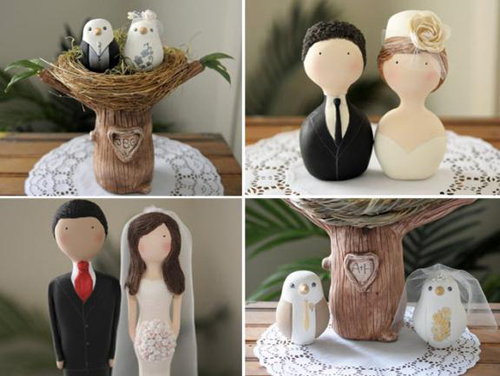 Image Sources:
A Paper Proposal
Eco-beautiful Weddings
Etsy
Furious Shirley
The Natural Wedding Company
One Wed
Gorgeous & Green