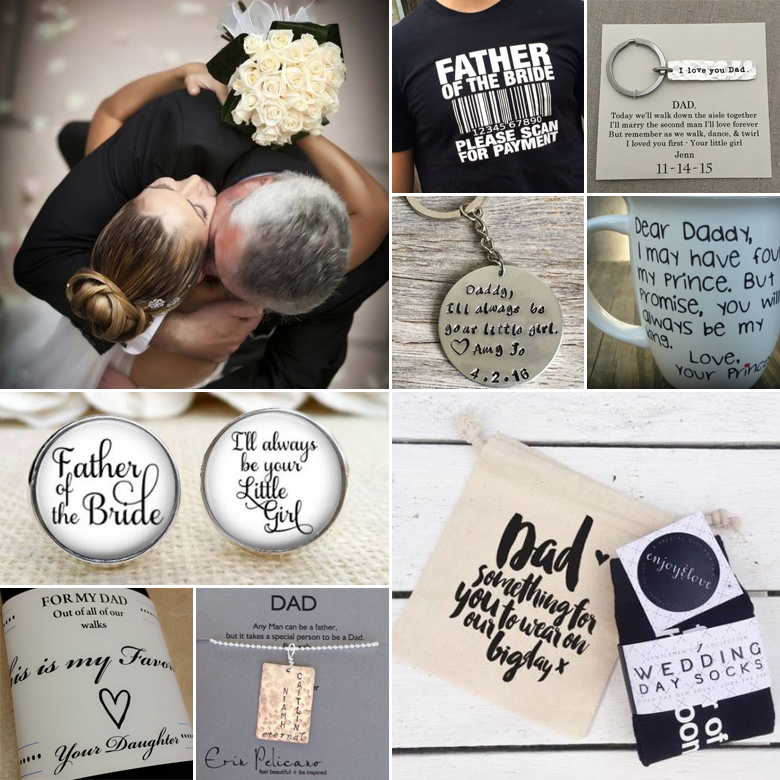 With Father's Day just around the corner, now is as good a time as any to discuss ways to make the big man feel special on your special day! We've said it before and we'll say it again – the wedding day is every bit as big and important to your parents, so make sure Dad feels valued and loved:
Buy or print a t-shirt with the words "Father of the Bride" on it, so that he can show off during the wedding week.
Write him a heart-felt letter and give it to him on the morning o the wedding, or have a photo of the two of you printed and framed just for him.
Have a zippo lighter or fancy pocket knife engraved with words of love and adoration.
Buy him a set of beautiful cufflinks or – better yet – have personalised cufflinks made.
Include him in certain aspects of the wedding planning, like building an arch for the ceremony or helping to choose a playlist.
Buy him a beautiful tie for the day, and sew a little message onto the inside thereof.
Write him a poem or a song especially for the wedding day.
Items for Sale for the Dads
The requested RSS feed cannot be loaded at this time. This XML document is invalid, likely due to invalid characters. XML error: Undeclared entity error at line 22, column 147
Original images and their credits available on Pinterest