Grooms: Asking For Permission To Marry His Daughter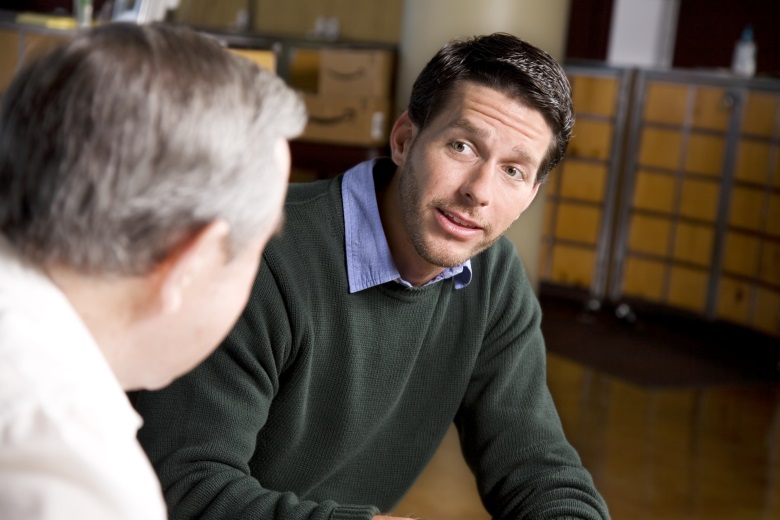 The age-old tradition of asking your girlfriend's father for his permission to propose to his daughter is one that instils fear in the hearts of even the most brazen of characters. Regardless of how progressive her folks are, there is something in the back of their minds (and almost certainly hers too) that is expecting this courtesy. Even if you are convinced that they are not, it is certainly the best and safest course of action to ask permission. Just in case.
The first important aspect is to ensure that, when you ask her father or parents for their blessing, you do it personally and, if possible, face to face. If this is impossible because of geographic distance, it should definitely be done on the telephone or over Skype video and not via email or, even worse, SMS or text message. If possible, make a reservation at a nice restaurant for lunch or dinner and spoil them a little to let them know how importantly you view this occasion. This will also give everyone the opportunity to relax, if necessary, and enjoy one another's company. Do not drink too much before you broach the subject as this will not go across well. Once you have made the reservation, do not cancel or postpone and do not arrive late.
If your girlfriend knows the reason for the dinner and wants to be present, make sure that you treat her kindly, lovingly and with respect so that her parents are not given any cause for concern.
Long before the time, think about what you will say and how you are going to say it. By preparing, you avoid stumbling over inappropriate words and, perhaps, saying the wrong thing. As you tackle the formal request, start by telling your girlfriend's parents just how much you love her, how much she means to you and how you would love to spend the rest of your life loving her. Tell them what plans you have for the two of you and assure them that you have thought about this for a long time. Be sincere.
It is a good idea to include her mother in the request process, since she is likely very close to her daughter and loves her very much. This will mean a lot to her and will show your respect and compassion.
When you eventually ask them for their daughter's hand in marriage, do so respectfully. Listen attentively to what they say to you in reply and try to understand their points of view. Put yourself in their position to understand that it is a difficult thing to entrust one's daughter to someone else, particularly if they have not had the opportunity to get to know you very well. Make a point of reassuring them and trying to anticipate their concerns, quelling these before they are even able to express them.
Ultimately, her parents are not able to stop the two of you if you decide to get married. Asking for their permission is merely a formality. However, it is an important one, and one that can affect your future relationship with them significantly.
Photo Credit: www.96five.com