Mother of the Bride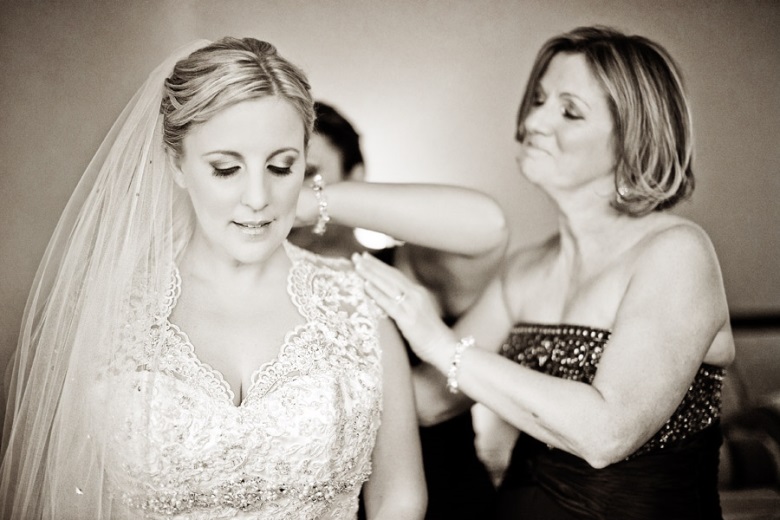 Your little girl is tying the knot. Time has flown by and she's all grown up and moving onto the next phase in her life. Getting through the wedding planning process and the actual wedding can be both an exciting and fun time for both mother and daughter and naturally, an emotional time for the mums. Traditionally, the mother of the bride was responsible for the actual planning of the wedding from start to finish. Nowadays, roles have changed slightly and given that most bridal couples pay for their own weddings, naturally the couple, and particularly the bride, will choose to go for their or her dream wedding.
Every bride is different and depending on your relationship with your daughter, your role may vary slightly to the general responsibilities for Mother of the Bride. Here are some general responsibilities you can do as Mother of the Bride:
Support your daughter – weddings can be a very stressful and emotional time for the bride, so be there for your daughter in both times of excitement and times of difficulty or stress. Let her know you are there for her to listen and help her in anyway you can.
Assist with the wedding budget – this can be a very stressful task as talking "money" is generally a sensitive subject. Make sure to be clear on how much you are willing to contribute to the wedding.
Assist with the RSVP – guests often don't respond on time. Follow up on guests who have not RSVP'ed to the invitations.
Advise where necessary – give your input where necessary, but keep in mind this is her wedding and not yours. Rather advise in important areas such as the wedding gown not being flattering, an antenuptial contract, etc. Remember to do this delicately as emotions are generally running high as the wedding approaches.
Make yourself available – make sure you know when your daughter wants to go look for her dream wedding dress or wedding attire as she may very well want your input. Shopping for wedding dresses can be a great deal of fun and something mothers tend to enjoy. In addition to the wedding dresses, make sure you're available for other activities such as searching for a suitable wedding venue, reception venue, honeymoon destinations, flowers and even general wedding service providers.
Find something to wear – chat to your daughter about what she thinks you should wear. Also, consult the groom's mother to ensure you don't clash at the wedding and that you both feel comfortable in what you choose to wear.
Setup lists – to help save time for the bride, consider putting lists and contact information of close friends and family. Who the bride and groom decide to invite is their choice, but making the relevant people's information readily available can be very useful to the bridal couple. Consider speaking to the groom's parents about obtaining their close friends and family contact information.
Find something old, blue and / or borrowed – a number of brides still opt to wear something old, something new, something borrowed and something blue. Find an old heirloom or something special to you that your daughter can wear on her special day.
Meet the future in-laws – if you have not yet met the groom's parents, it would be a good time to setup a dinner or tea date to get to know the future in-laws.
Organise the rehearsal dinner – rehearsal dinners can be great fun as the excitement and adrenalin will be running high with only a day or 2 to go before the wedding.
Reserve accommodation for guests and out of town family and friends – assist in making reservations for out of town guests and family members.
Offer help – there is always something that needs to be done when planning a wedding.Offer help where you can to help reduce stress for your daughter. Offering help will also show your daughter how much you want to be involved in her big day
Stand in for Dad – if your husband or the father of the bride is not available, consider escorting your daughter down the aisle.
Say I love you – remember to tell your daughter how proud you are of her and how much you love her.
Enjoy the process – remember, regardless how many children you have, a wedding is a big part of your child's life. Enjoy the process through ups and downs as it's not something you get to do or be apart of everyday.
Photo Credit: www.lorussostudios.com