6 Ways to Save Money on Flowers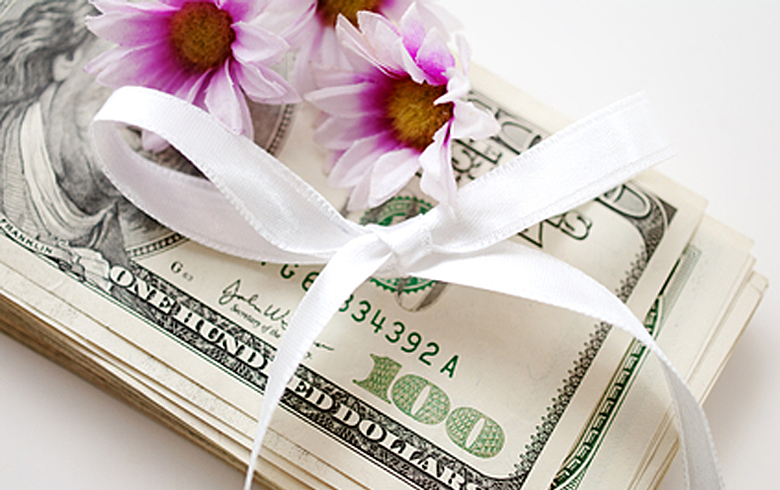 Whenever a bride starts planning her wedding, the cost of wedding flowers tends to be one of the biggest shocks to the system – and before you know it, a couple of small bouquets can leave a big hole in your pocket. Seeing as prices tend to differ from region to region, it's virtually impossible to define which floral species are the most affordable or reasonably priced – however there are a couple of ways in which you can cut back on the cost without cutting yourself off at the knees:
Be willing to compromise
Try to not allow yourself to fall head over heels for one particular flower – consider all the alternatives! You'll often find that there is a less costly floral option out there of similar colour and style that can be just as enchanting as the flower you have your eye on, at half the price. All it takes is a bit of creativity and compromise!
Consider the season
Flowers tend to be less costly when they're in season, so before setting your sights on a particular blossom, do research into the time of year of your wedding and availability of flowers. Unless you're opting for a flower that blossoms year-round, like roses or carnations, it's best to stick to what Mother Nature has on offer.
Plan around holidays
Most churches and venues tend to jazz up the interior for the festive season as well as holidays like Valentine's or Easter, so why not pick a wedding date that coincides with this? While you can't solely rely on these decorations, it will mean that you won't have to spend as much on floral arrangements.
Think long term
Instead of cut flowers that will inevitably wilt and die within days, opt for potted flowers and plants. These can then form part of the décor in your new home or serve as gifts which your honourary guests can take home afterwards.
Use flowers sparingly
Instead of adorning every single table with an elaborate centre piece or decorating each and every church bench with a bouquet, simply place your floral arrangements in key focus areas. For instance, spend extra on flowers for the main table and honourary guest tables, and use succulents, candles and paper flowers to decorate the remainder.
Shop around
Florists shouldn't be your only port of call when it comes to wedding arrangements – shop around at local flower markets and even pay a visit to the grocery store! An excellent option, for instance, is to rope in a florist for the main table arrangements and then using bunches of baby's breath from the local grocer to spruce up the rest of the venue.