Is the Wedding Day Worth the Debt?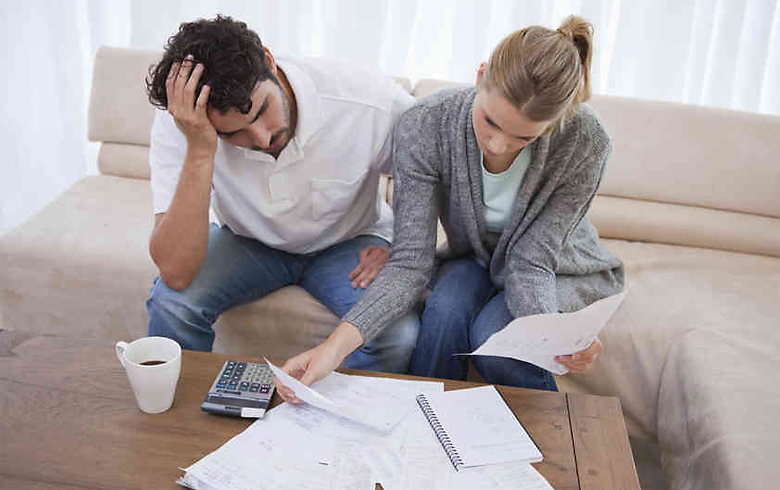 It is a rare occurrence that any bridal couple can claim to have 'enough' money for their perfect wedding day and honeymoon. Because the options are endless and the expectations high, there may, in fact, never really be 'enough'. It is of paramount importance that you sit down as a couple and discuss the finances of the day together so that any costs are mutually agreed upon. Part of this discussion needs to include whether or not you are prepared to enter into debt for your wedding, whether by purchasing goods and services on credit or by borrowing money from the bank, family members or friends.
Consider some pros and cons of incurring debt for your wedding day.
Advantages to incurring debt:
You will have more financial flexibility to have the wedding day about which you have been dreaming.
You do not need to have a longer engagement period than you would have liked just to save up for your wedding.
You can decide to set aside a portion of your savings for other investments, such as your new home or the honeymoon.
Paying the amount pack over a longer period of time means not feeling the effect as drastically as losing a large sum of money all within the months leading up to your wedding.
You can treat those nearest and most important to you to a romantic, memorable occasion that is as special to them as it is to you.
Disadvantages of incurring debt:
You will almost certainly be expected to pay interest on your debt. This means that your wedding will cost you more in the end than if you had just been able to pay up front.
You go into your new married life and partnership with debt over your head. This can be a stressful weight on your shoulders.
By spending the money immediately, you are more likely to remain rational as you will see and feel the effects immediately. Spending on credit may seem like you are 'buying' goods for free, as there are no immediate consequences. Spending the money on only the essentials will mean that your wedding will be personal, as you will prioritise the goods and services that you want.
Your special day will have what is most important to you because you will need to have thought carefully about what you could afford and what would have to be left out. Your wedding guests will sense the personal touches and enjoy their reflections of you as a couple.
You will save a significant amount of money in the long term, which can be put towards a fabulous honeymoon or your new home.
Life is unpredictable, and any number of things can happen to us unexpectedly. Not incurring debt avoids the chaos, frustration and possible disasters that may occur if one of you were to lose your job, fall pregnant, become very ill or even pass away.
When deciding whether or not going into pre-wedding debt is a good idea, remember that, although being one of the most important days of your life, it is also only one day. Acknowledge that getting married does not mean a sudden accumulation of funds and financial security. Marriage is a costly affair, bringing with it extra financial obligations than those experienced during your single years. It is vital that you discuss this matter as a couple so that you are both satisfied with the ultimate decision.
Image Credit: www.npr.org