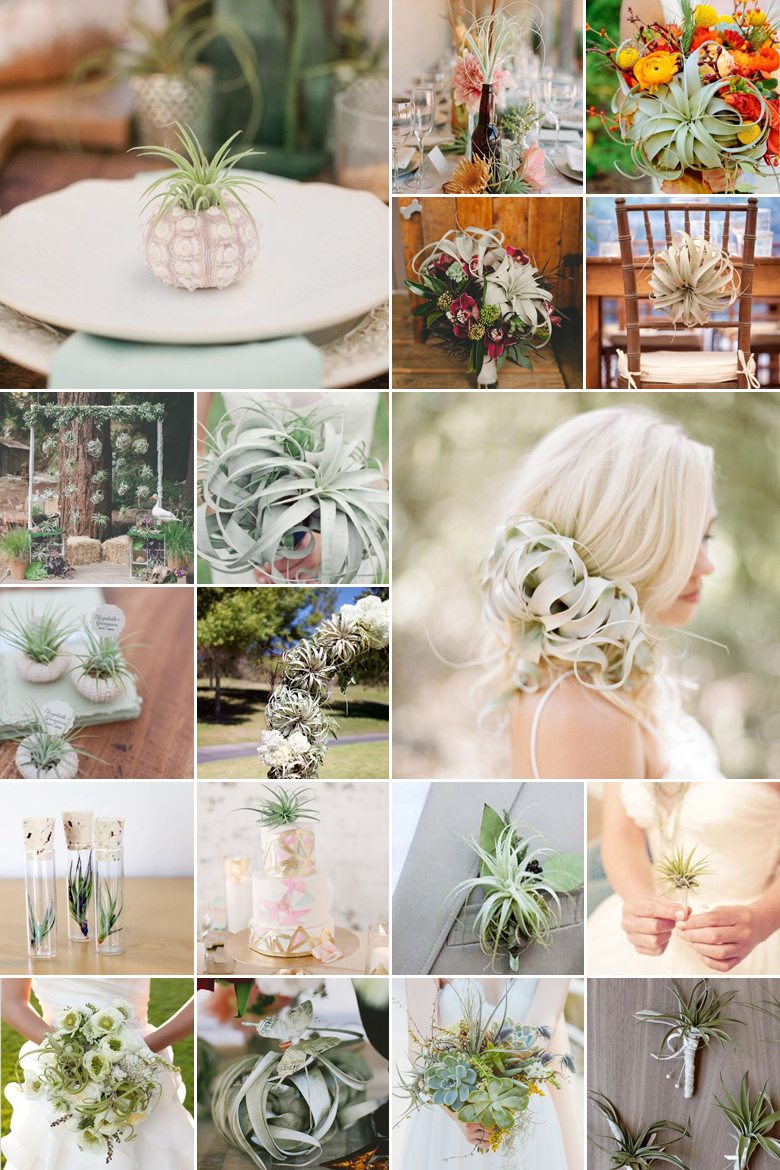 There's something so unusual about these mysterious floating plants. Requiring no soil to grow, air plants can literally sprout anywhere – as if from thin air! One of the greatest benefits of this versatile plant is the weaving potential of the long dangling vines. This makes it easy to work your air plant into just about any part of the wedding day – here's what we mean:
Clip a mini air plant to your hair for an organically rustic fascinator of sorts.
Fill a tall vase with air plant vines to the point where it appears as if the plant is spilling over the edge, or create stunning hanging arrangements for your tables.
Cultivate your own air plants in the weeks leading up to your wedding and hang them from the ceiling in magical bunches.
Attach pieces of air plant to the chair backs and wrap small vines around each of the napkins.
Create shapes out of thick wire and weave the air plant vines around it to create stunning decorations to hang on the walls, above door frames and in front of the main table.
Cover the wedding arch in air plants or say your vows under a tree covered in stunning floating plants.
Use air plants in your wedding bouquet as well as the groom and groomsmen's boutonnieres.
Air plants are best complemented with either lightly coloured cream and pastel flowers like peonies and ranunculi, or vibrant earthy shades of orange, yellow and rustic red.
Original images and their credits available on Pinterest