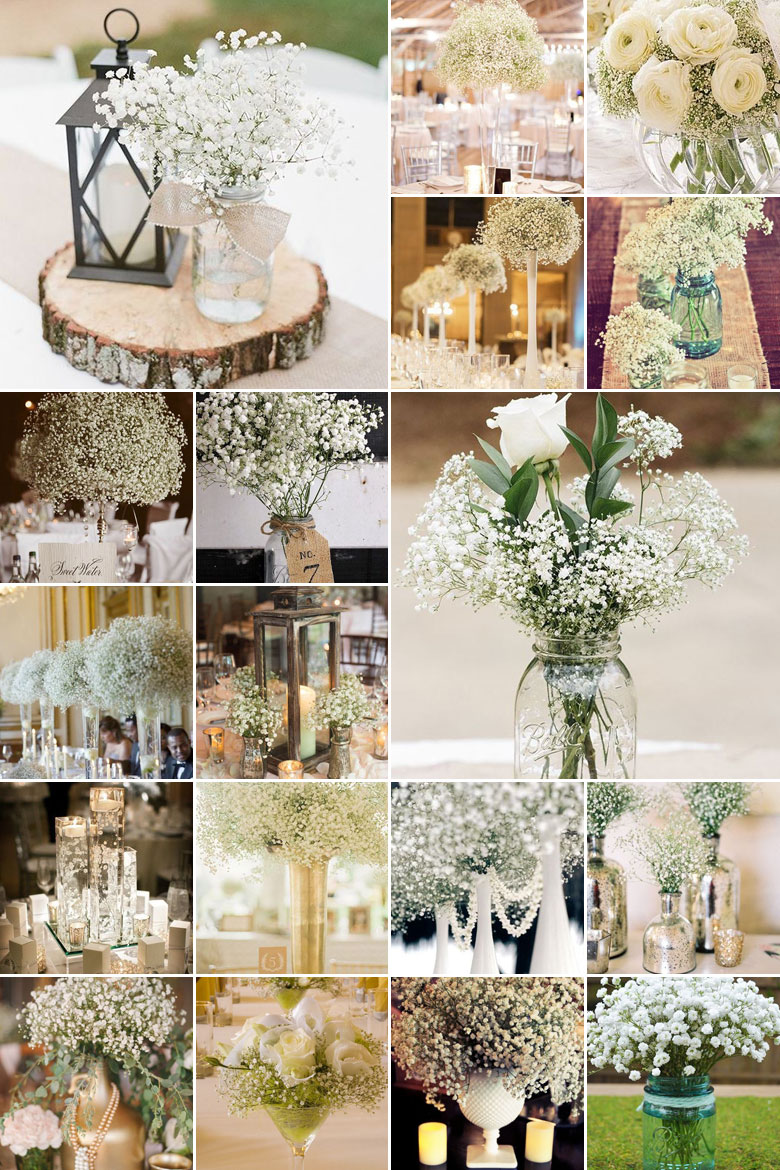 Gypsophila, commonly known as Baby's breath, is a fine and delicate flower that adds just the perfect splash of detail to any table centre piece. What makes this little flower even more appealing is the fact that it can be used as vase fillers or a full centre piece.
A few creative ways around both these two optons are:
A whole bunch displayed in a vase or a metal bucket with the white flowers creating a white cloud spewing over the container's rim.
A bunch arranged in a glass bowl with or without water.
Arranged under glass domes along with a single flower, for instance a rose.
Placed on a rough wooden stump to transform the stump and give visitors the idea of a mystical forest.
If you prefer a more vintage feel, combine a single rose with a few baby's breath sprigs in a glass bottle.
Hook the flowers over a candelabrum and place additional baby's breath on the table around the foot to create a spilling effect.
The table number can also act as the centre piece, by creating a large monogram of the number with flowers.
A wreath can be made from the flowers to place around a few candles on the table.
As the flower is both inexpensive and long-lasting, the possibilities are virtually endless.
Original images and their credits available on Pinterest