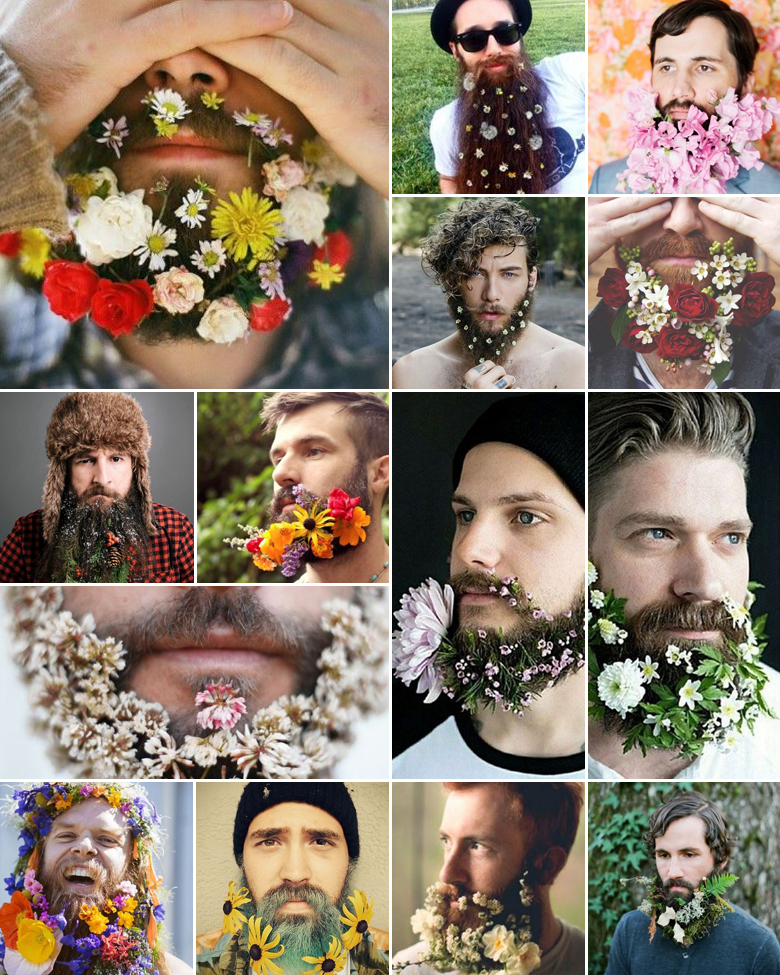 Full-bodied beards are hotter than ever! Perhaps you're sporting a lumberjack beard or maybe you're one for a more rounded elegant growth – fact is, shaving for your wedding day is no longer mandatory.
In fact, some grooms and groomsmen have taken it a step further! Warning: This is not for the conventional bride and groom. But whether you think it's silly or love the trend, it's time to accept that beard accessories are now a thing – even if just for laughs!
After the confetti's been strewn, scatter some on your beard just for laughs.
Decorate your beard with fresh blossoms that match those in your bride's bouquet and your boutonniere.
Add a little jingle to your step by braiding tiny sophisticated bells into your beard.
Why not add a hint of glitter or cute rhinestones to your hairy tangle?
Ribbons and mini brooches are not only funny, but really cute!
Get the hairdresser to braid your beard in interesting ways, or weave streamers into your beard.
Alternatively, if you have many bearded friends, set up a beard and hair decorating station where guests can pretty themselves up.
Beard Products Available for Purchase
These beard-related products are perfect for your groom, groomsmen and / or father of the bride or groom. They make for excellent gifts too!
The requested RSS feed cannot be loaded at this time. This XML document is invalid, likely due to invalid characters. XML error: Undeclared entity error at line 22, column 147
Original images and their credits available on Pinterest