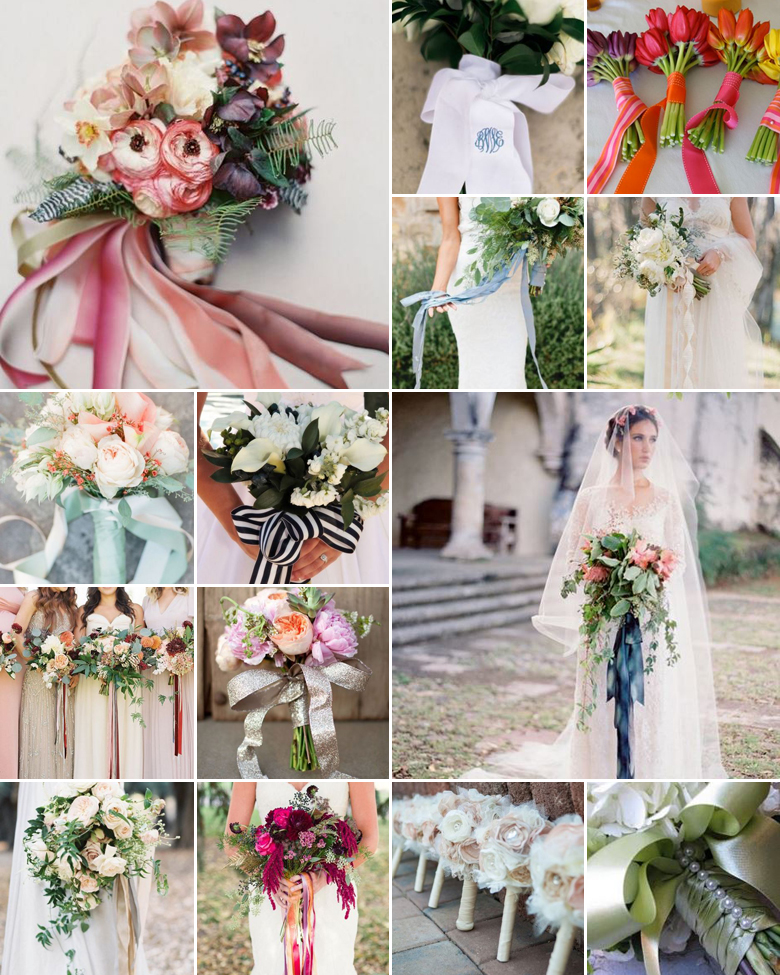 We lost our hearts on cascading wedding bouquets a while back, and from that this trend the ribbon bouquet was born. It might sound a bit strange, but in reality it's one of the prettiest things you'll see all week!
Think: A tightly packed bunch of flowers, with dozens of ribbons raining down from the base down onto the floor or midway down your wedding gown – can you imagine anything more beautiful? This is especially effective when there's a light breeze blowing on the day that ripples through the ribbons.
For starters, you can choose a ribbon in a single colour that complements the flowers in your bouquet of multi-coloured flowers. Alternatively, change it around and opt for multiple ribbon colours with a bunch of flowers of single colour and specie.
We're also mad about foliage bouquets where the ribbons become the real attraction. Leaves like ferns, eucalyptus branches and autumn leaves work beautifully, and add a beautiful organic or rustic element to your bridal ensemble.
The width of the ribbon also plays a big role. Thin wispy ribbons work well in the case of feminine, fairy tale weddings. Thick ribbons on the other hand make more of a statement and say "simplicity".
Original images and their credits available on Pinterest