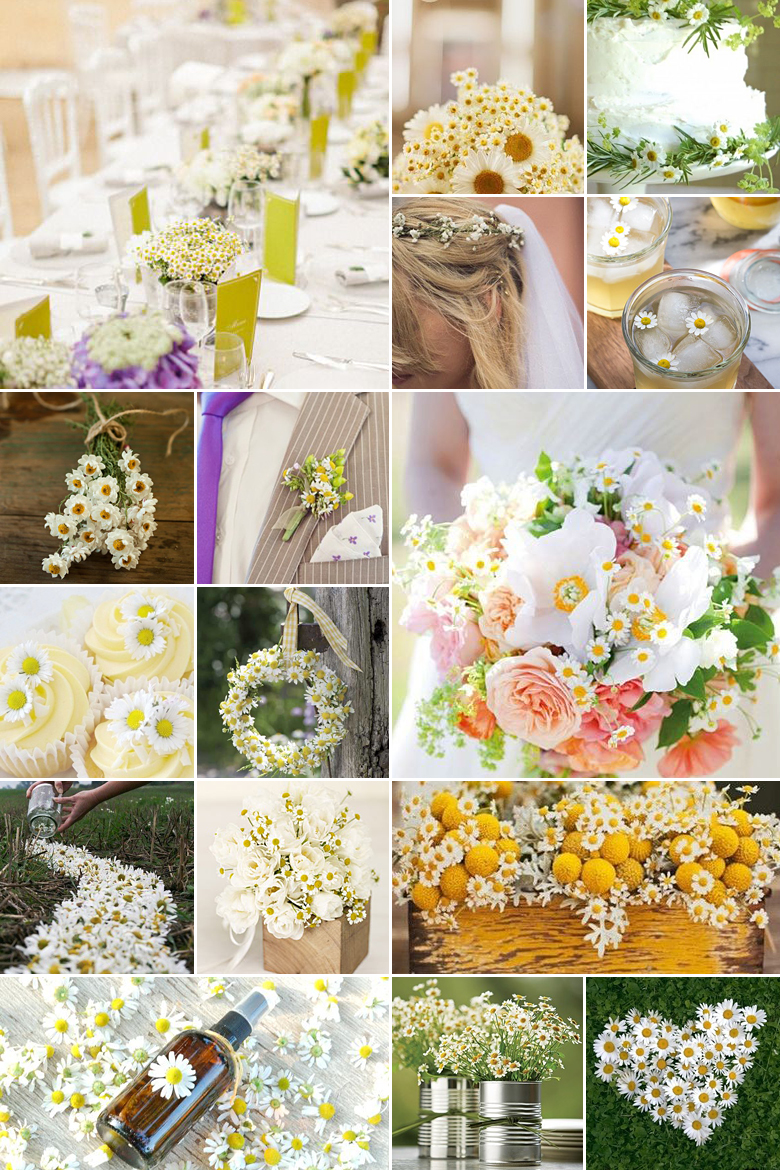 Most of us know chamomile as a tea, but you've probably seen this dainty little flower plenty of times without even realising what you're really looking at. With its simple flower and feathery leaves, this darling plant fits into the same category as our beloved baby's breath and makes the ideal vase or bouquet filler.
Aside from the lovely-to-look-at side of things, the chamomile flower boasts a light and fresh scent that's reminiscent of apples, which is sure to delight guests' senses as they enter the reception venue. Symbolically speaking, chamomile is associated with energy and action – possibly due to the flower's re-energising properties? Who can tell.
The chamomile plant can be tracked throughout history, having been widely used in just about every culture around the world. The Egyptians especially reverenced it for its healing properties, and as a result the chamomile plant was often dedicated to their gods.
The chamomile blossoms were woven into magnificent garlands to adorn statues of deities in King Tut's tomb, and it's believed that powdered chamomile flowers were sprinkled into the abdominal cavity of the mummy of Rameses II to act as an insecticide.
Today chamomile is most commonly available in teabag form – ideal for cutesy guest favours – and is known as the national flower of Russia.
Chamomile is easy to grow in your own garden yet it's also on the list of affordable flowers, so it shouldn't break the bank even if you were to work with a florist.
Original images and their credits available on Pinterest