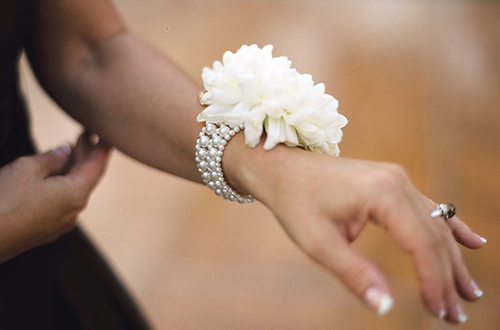 Until recently the corsage was considered to be incredibly outdated and way too traditional to be in fashion. However with the rise of the vintage trend, this lovely wrist or chest adornment has quickly gained favour and lately we've been seeing it everywhere. Wrist corsages are especially popular and we can understand why – aside from being oh-so pretty and feminine, the corsage is rather practical too:
Many brides choose a corsage instead of bouquet as it leaves your hands free to interact with guests and truly enjoy the day without feeling restricted.
Alternatively you can still carry your bouquet for the duration of the ceremony and swap it for a corsage at the reception.
Or carry both! Ask your florist to design a corsage that matches and "disappears" into your bouquet. That way, when you put down the bouquet, you're not altogether flower-free.
The corsage is the perfect option for the bride who wants to carry a cute little purse.
If you're not exactly excited about the idea of chucking your bouquet, why not let your bridesmaids wear corsages instead of bouquets?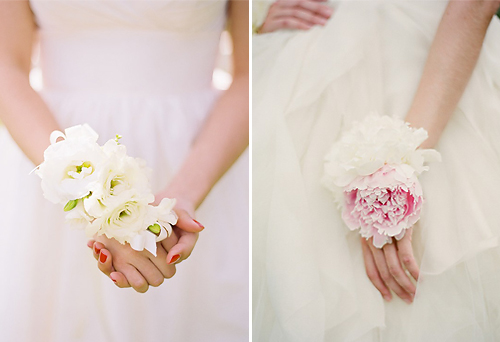 The aim with the modern day corsage is to break away from the traditional carnation-and-florist-ribbon ensemble. These days there are plenty of innovative ways to give the humble wrist corsage a breathtaking face lift:
Instead of carrying a single clump of flowers on your wrist, ask your florist to design one that runs higher up your arm, even to your elbow if you like.
Choose a dainty corsage of delicate flowers, or go with something over the top like an entire bunch of powder pink roses.
Forget the flowers and rather wear a fabric rosette or two.
Use a single large chiffon or silk flower and attach it to a ribbon to adorn your wrist.
Combine a number of crocheted or fabric flowers for a more "flower bunch" result.
Instead of tying a ribbon around your wrist, tie a number of beaded bracelets together and attach your flower to that rather.
Have your designer make a fabric corsage using the same type of fabric as used for your dress. When done correctly, this can be incredibly striking.
Alternatively, if you're wearing a coloured petticoat or waistband, wear a matching fabric corsage to complete the ensemble.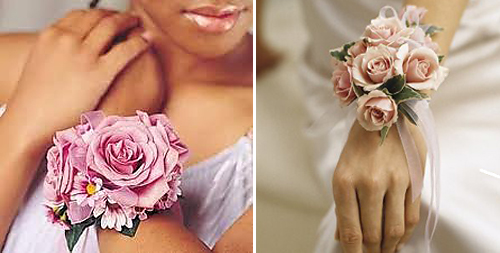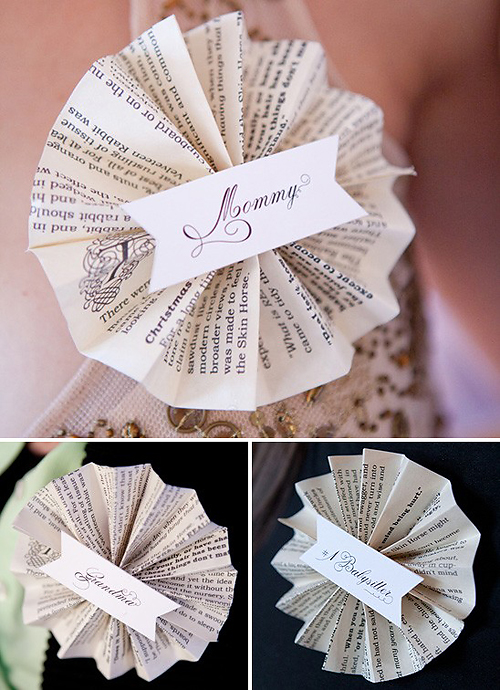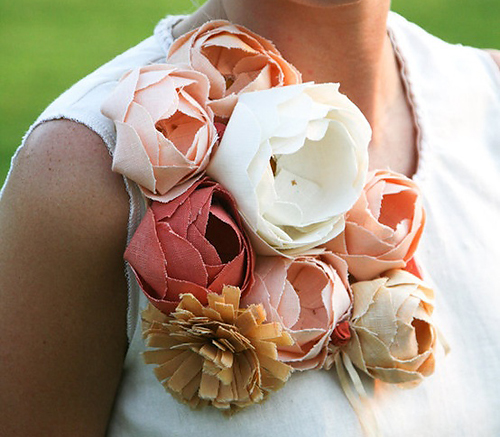 We can't forget our beloved animals and their corsages, can we!?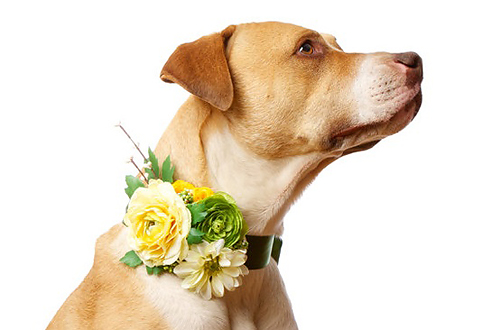 For more ideas on Corsages or to check out the original photos displayed above and their credits, make sure to check out our Corsages Pinterest Board!