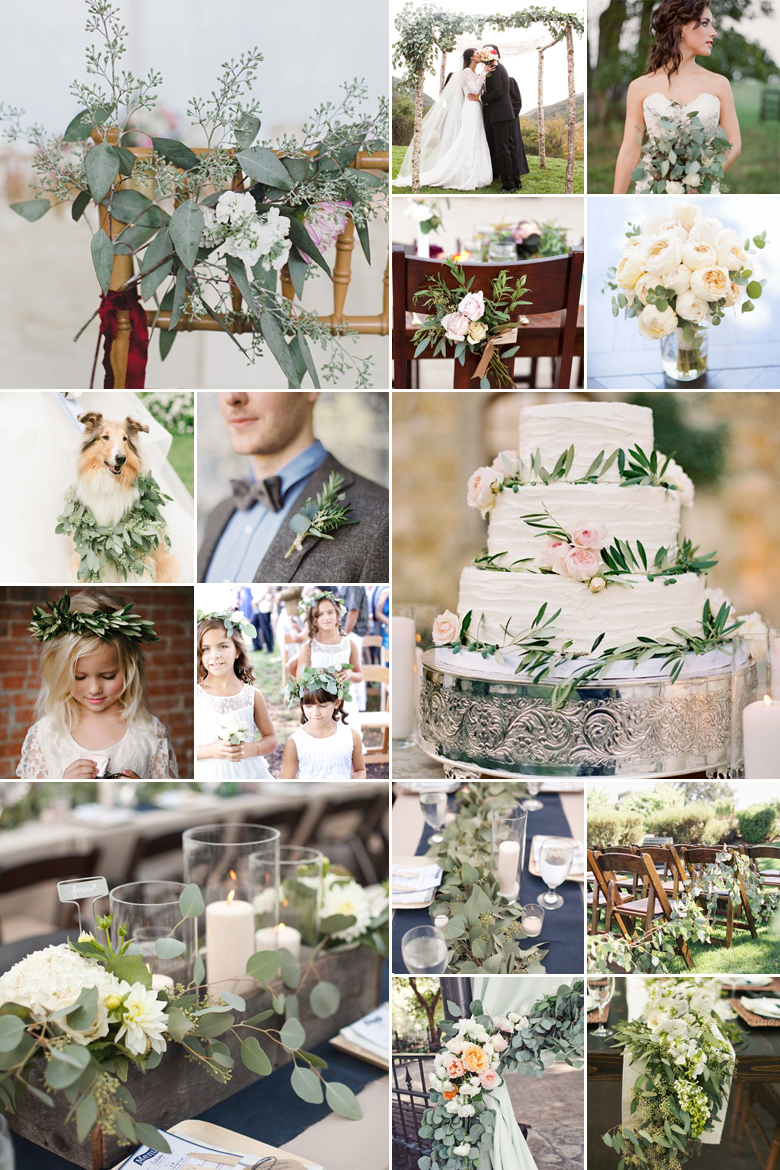 Oh, how we adore green, especially the light shade of eco-excellent eucalyptus! Lately this somewhat underrated tree specie has become a firm favourite in florist circles and we're quite smitten with it too. The pale green of the eucalyptus leaf adds just the right dash of organic charm and rustic elegance to the wedding day, and because it's so widely available and accessible, it won't leave a crater in your budget.
Here are a couple of ways in which to showcase the magnificence of the humble eucalyptus leaf on your wedding day:
Opt for a striking eucalyptus bridal bouquet and add eucalyptus branches to your floral arrangements – especially lovely when paired with soft pastel flowers like blush pink peonies or cream roses.
Instead of paper confetti, go the organic route by having guests scatter a mix of eucalyptus leaves and cream flower petals over your heads.
Add a whimsical touch to your bridal ensemble with a striking eucalyptus garland or corsage – also a stunning addition to the bridesmaids' outfits.
Adorn your wedding gazebo or arch with wild and tumbling eucalyptus branches, as well as winding it around the chandeliers.
Have your florist create stunning hanging arrangements above the guest tables and decorate the chair backs with eucalyptus statement pieces.
Weave the eucalyptus branches around wire frames to create stunning décor pieces for the walls and tables.
Eucalyptus can be used to flavour a variety of dishes so have your chef and cake designer experiment to their heart's content.
Original images and their credits available on Pinterest