Fabulous Flower Walls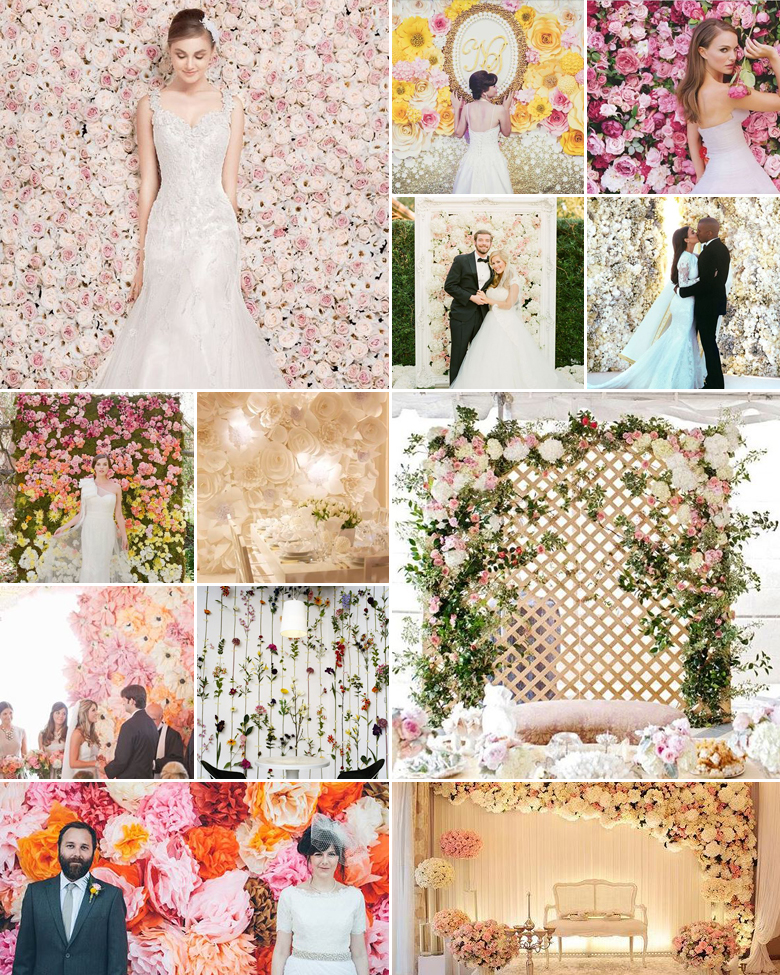 If you want to make a statement on your wedding day, a flower wall is the way to do it – just ask Kim and Kanye! While a towering wall of fresh blossoms is certainly something spectacular and enviable, there are many ways to approach the concept of a flower wall – some a little more budget friendly than others.
Here you go:
Use plenty of foliage between the flowers and make use of big flowers like hydrangeas to fill the wall on a budget.
Instead of an entire wall, create a single eye-catching panel – for instance as backdrop in the photo booth or to go behind the main table.
Create a paper flower wall by pinning handmade paper flowers of various shapes and colours to a large sheet of pressboard.
Instead of a wall covered in flowers, tie single-stemmed flowers to lengths of string and hang it against a wall, interspersed with fairy lights.
Decorate an element like a large trellis with flowers so that you can leave some of it bare without it looking strange or out of place.
Cover a wall with Astroturf and then dot it with flowers for a whimsical and enchanting end product.
Original images and their credits available on Pinterest