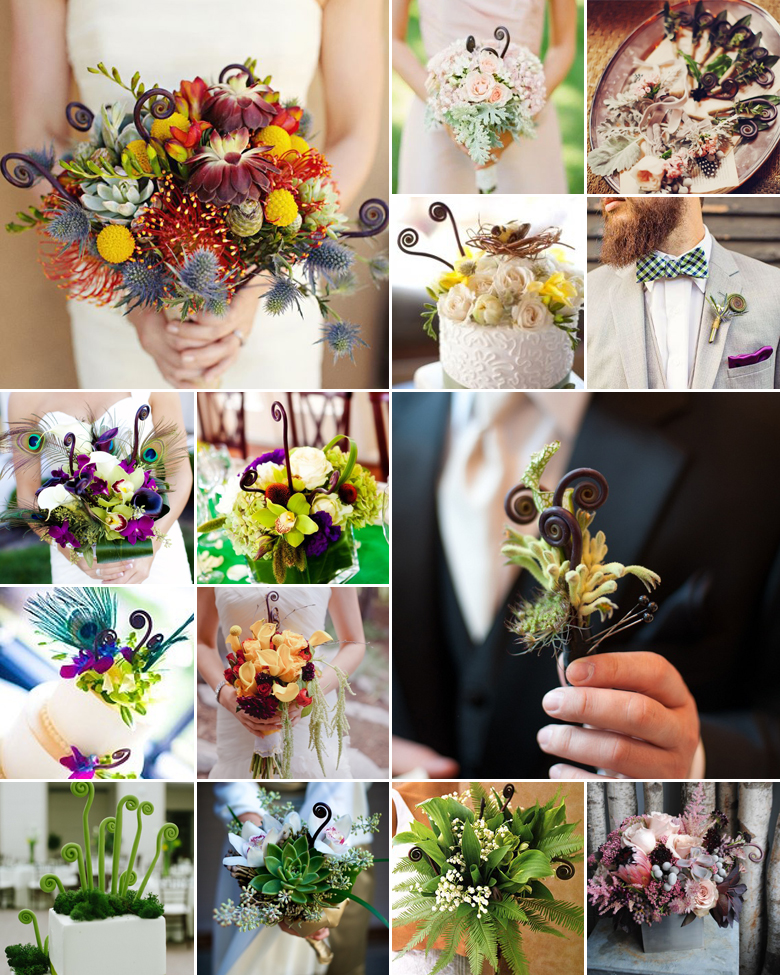 The smooth curly curve of a fiddlehead certainly pulls at the heartstrings of any arts, culture and music lover. Whether made out of wire or carved out of wood, this stunning design element is oh-so whimsical in nature and can be used to add a little charm to just about any aspect of the wedding day – here's what we mean:
Make your own fiddleheads by shaping a thick piece of wire into a coil, which can then be added as a little extra in your bridal bouquet and other floral arrangements.
Incorporate the swirly design into your stationery and paper elements.
Decorate the wedding cake with swirls and top it with marzipan or wire fiddleheads.
Keep an eye out for interesting fiddlehead inspired jewellery and accessories.
Adorn the tables with fiddlehead inspired chandeliers and also include other wrought iron elements in the wedding décor.
Extend the theme into the menu by serving snails and having the chefs decorate the plates with swirls of sauce.
Hire a string quartet to set the mood either at the reception, cocktail party or ceremony.
If one or both of you are skilled at playing the fiddle, work a little romantic serenade into the programme.
Instead of a guest book, have your guests write and carve their messages onto an old fiddle (that no longer plays).
Add a touch of whimsy to the wedding venue décor by hanging intricate paper coils from the ceiling and chandeliers.
Original images and their credits available on Pinterest