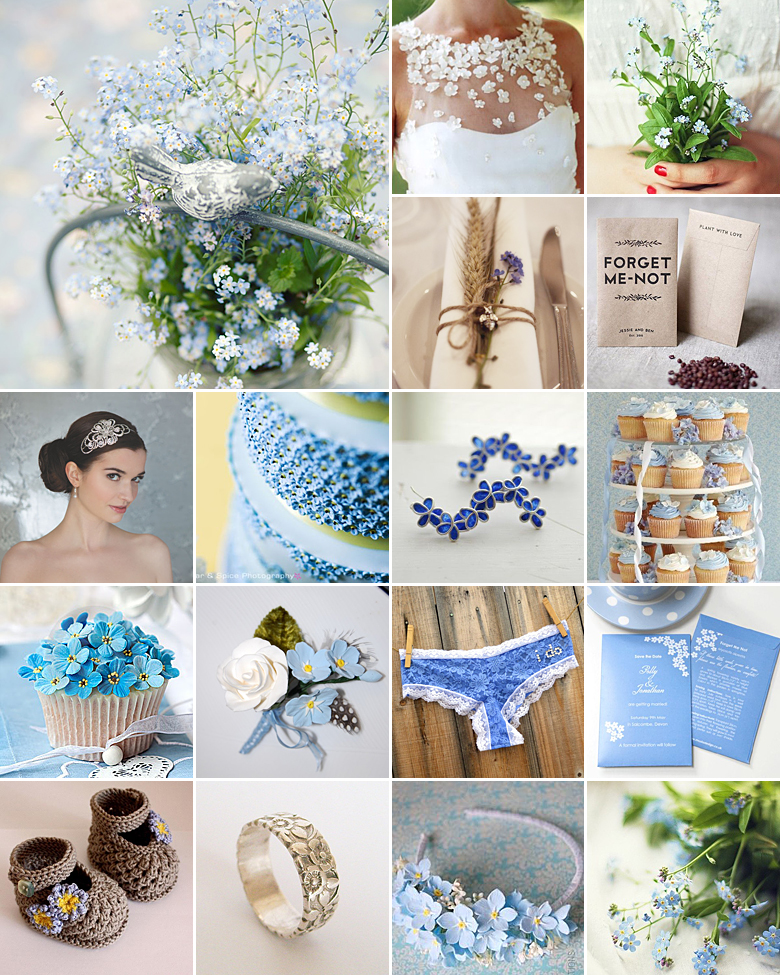 This pretty blue flower's name really says all there is to say!
But where does the forget-me-not get its name from, you ask? Well, according to an ancient legend, a medieval knight and his beloved were strolling alongside a river when he spotted the small blue flower growing on the bank. As he bent down to pick one for his lady, the weight of his armour knocked him off balance and into the river. He then tossed the blue blossom to the dame and shouted "forget me not" before being swept away by the water, never to be seen or heard from again. This is just one of many folk tales surrounding this charming little flower.
Traditionally, the forget-me-not is given to a loved one as a sign that you won't forget them and also as a way of asking them to "remember me always". It's therefore become a symbol of loving remembrance and undying hope, as well as consistent and faithful love.
From a marital perspective, the forget-me-not symbolises that the couple will never forget the happy moments they've shared, regardless of what life throws at them. This in itself is a beautiful promise that makes the forget-me-not a must for any bridal bouquet or boutonniere.
What makes this dainty looking flower all the more perfect for the wedding day, is the fact that they are deceptively tough! When cut with care and placed in water, forget-me-nots can stay fresh and lovely for up to a week. We especially love the flower's untamed nature as a bunch of forget-me-nots make for a picture-perfect DIY floral arrangement, especially when combined with other whimsical and au natural garden blossoms like baby's breath, sweet peas and daisies.
Original images and their credits available on Pinterest