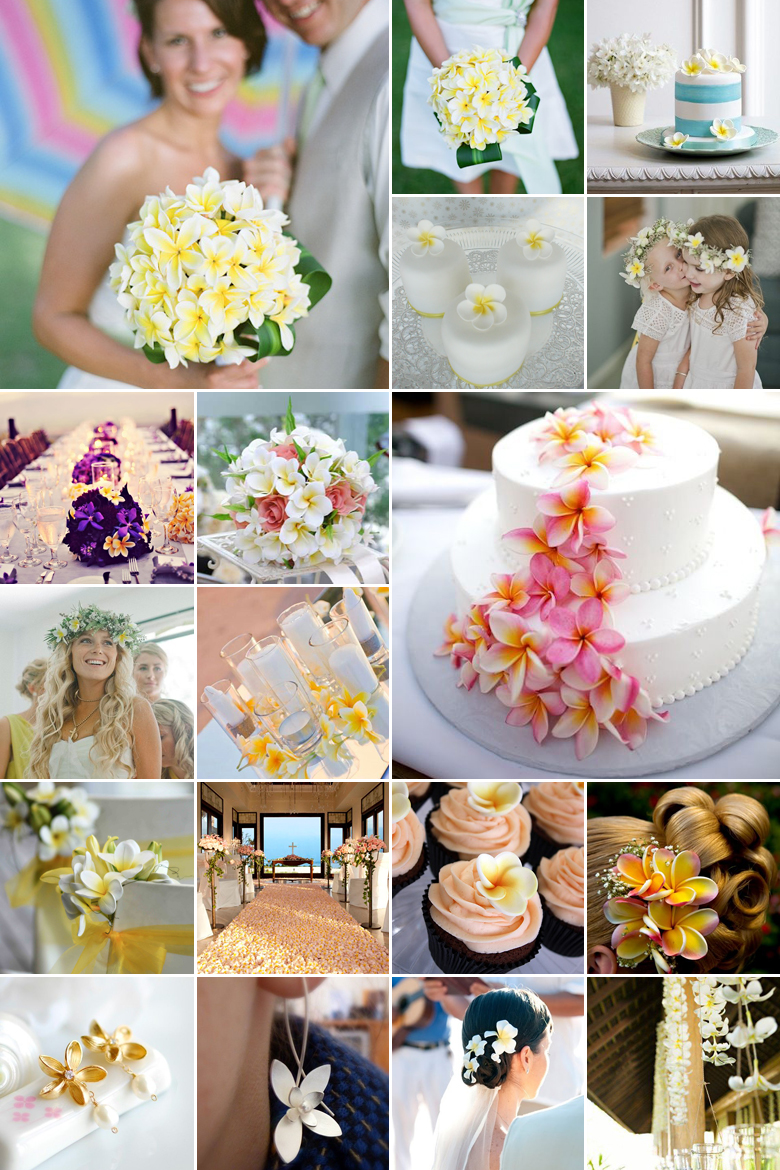 Frangipanis are synonymous with subtle beach bliss, striking just the right balance between a full-on Hawaiian fiesta and an organic spa outing. Commonly known as a symbol of shelter, peace, tranquility and protection, it makes good sense why this simply yet striking flower has become such a firm favourite in the bridal world.
Over and above the symbolism, frangipani flowers represent perfection, blossoming into five-petal pinwheel shapes. While the white and yellow blossom is the most commonly known, the frangipani also blossoms in vibrant shades of crimson, rosy-pink, yellow and diverse colour combinations.
Aside from having fresh frangipani's everywhere, you can also draw inspiration from the blossom's striking colour combination of white with hints of radiant yellow. Make this the colour scheme for your wedding day, and add touches of blue to really make it pop.
Here are a couple of ways to make the frangipani a feature flower on your big day:
Fragrance the venue with frangipani scented room spray or candles.
Send your guests home with a little something fragrant like mini soaps, body spray, hand lotion or room scent.
Wear frangipanis in your hair or go all out with floral wreaths around wrist and ankles.
Have the waiters welcome guests by placing frangipani leis around their necks.
Garnish welcome drinks and plates with striking frangipani flowers, and scatter the flowers down the length of your guest tables.
Frangipanis are often the source of inspiration behind jewellery and fabric designs, so be on the lookout when considering your bridesmaid outfits.
Original images and their credits available on Pinterest