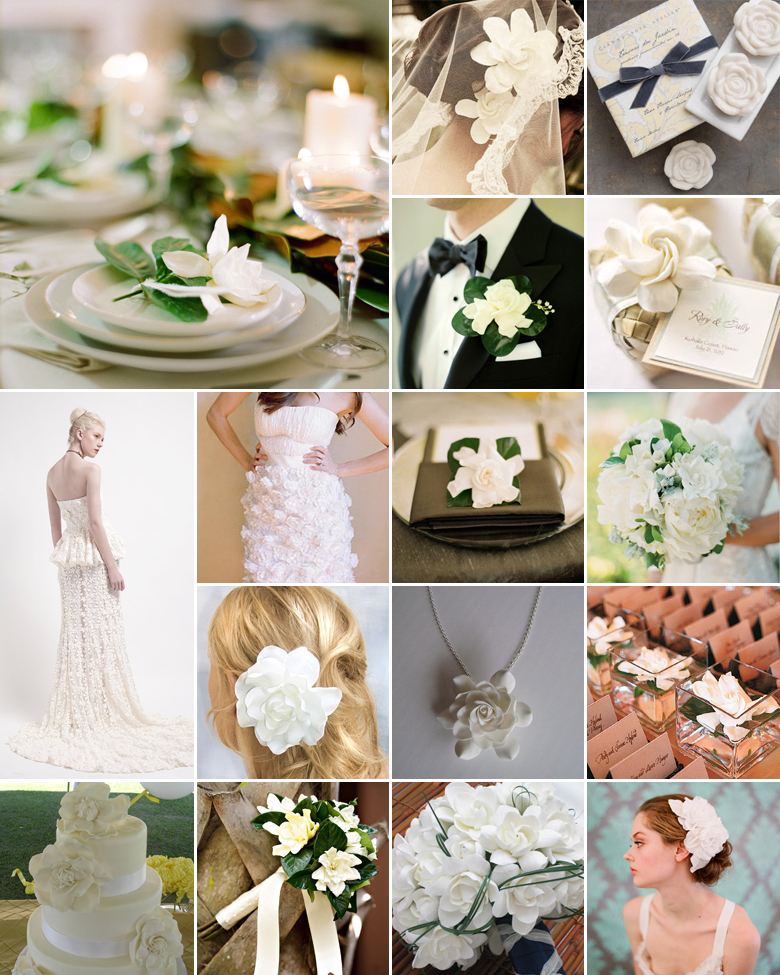 Known and coveted for its sweet and enchanting fragrance, the gardenia has been the inspiration behind many poems, perfumes and love songs over the centuries and is certainly a worthy addition to any wedding celebration. This classic and strikingly simple flower has an almost porcelain character about it, and it's really no surprise that it's been a bridal favourite since the early 1930s.
Symbolising purity and sweetness, the flower is often associated with hospitality and grace.  In the olden days however, the gardenia was considered a token of secret love, conveying these suppressed emotions to the receiver of the flower. What's more, this delicate flower was often seen on the lapels of rich men, as it was regarded as a symbol of good luck.
Gardenias can be complemented with just about any classic white flower like roses or lilies, while it can just as easily stand alone against a backdrop of green foliage. As this popular wedding flower doesn't have much of a stem, it usually has to be pinned in place or wire wrapped by a professional, so needless to say it's not the ideal DIY-wedding flower. With its unique shape the gardenia is ideal for bridal bouquets and boutonnieres and is often seen floating among candles in a vase of water.
While the gardenia is grown commercially in green houses, it's typically a spring/summer flower – a handy side note if you're on a tight budget, as flowers tend to be more affordable during their natural blossoming season.
Original images and their credits available on Pinterest