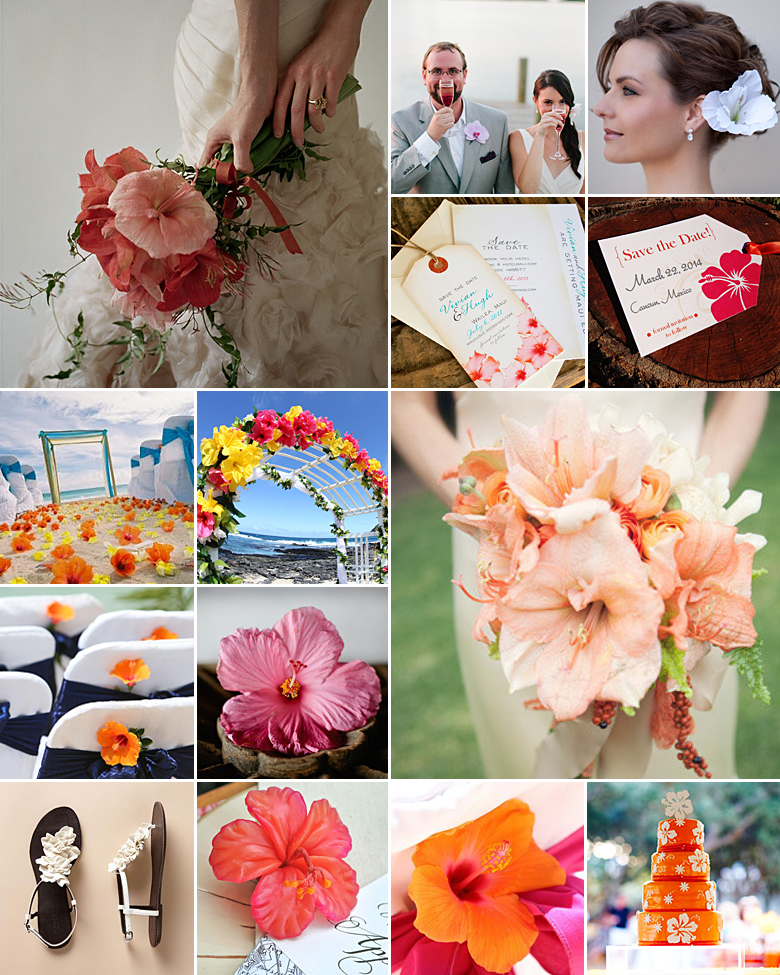 No, you're still in sunny South Africa, however when it comes to these floral pretties you'll be forgiven for thinking you've just landed in Hawaii. Also the state flower of this sunny corner of the pacific, Hawaiians refer to hibiscus as "ma 'o hau hele" and generally associates the vibrant blossom with old royalty, as it's believed to bring power to the one who wears it. It is also said that a woman who wears a hibiscus flower behind the left ear is search of a soul mate, while a flower behind the right sends the message that you're already taken.
Hibiscus flowers are known by many different names, some of the more commonly known ones being "rose mallow", "shoe flower" and "flower of an hour" which encourages one to seize an opportunity. Available in an incredible array of colours, there's literally a hibiscus blossom to match any colour scheme and then that's not even mentioning the number of enchanting two-tone varieties!
The hibiscus flower is generally associated with delicate beauty, which speaks both of the flower's fragile nature and the precise climatic conditions under which it needs to be cultivated. Back in the Victorian era hibiscus was used to adorn anything from clothing and wallpaper to jewellery, stationery and fine china. In North America, the flower is synonymous with the perfect bride – in other words, one that is fruitful, fertile and exquisite.
In Japanese culture, hibiscus is known as "hanakotoba" which means "gentle", and is generally given to a newcomer or visitor on which you wish to bestow good fortune. The Chinese culture on the other hand, associates the flower with fame, riches and immortality, as well as celebration, new life and courage. And if you're lucky enough to get your hands on a bag of soothing eastern hibiscus tea, you'll be the calmest bride this side of the equator.
Original images and their credits available on Pinterest