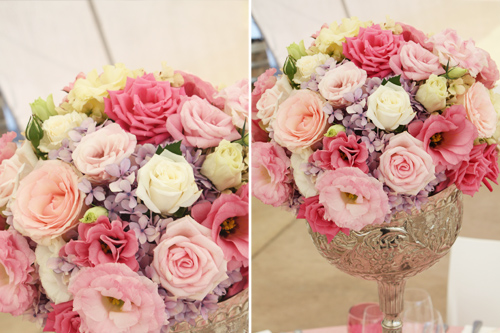 Hydrangeas are most often associated with Christmas season and when these flowers start to bloom, be sure that summer has arrived.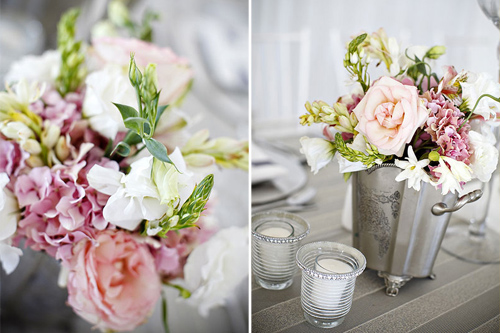 The great things about Hydrangeas are their giant blossoms and their vibrant colours. They are mostly available in shades of pink, blue and purple, but white hydrangeas on the other hand are much more difficult to find.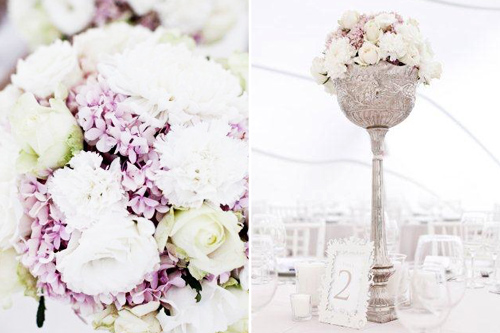 Hydrangea flowers are perfect for any arrangements, as they create a soft, full effect on their own, but are also great to fill up empty spaces in arrangements. However, they tend to wilt easily in extreme heat, so it is best to use them indoors or in the evenings.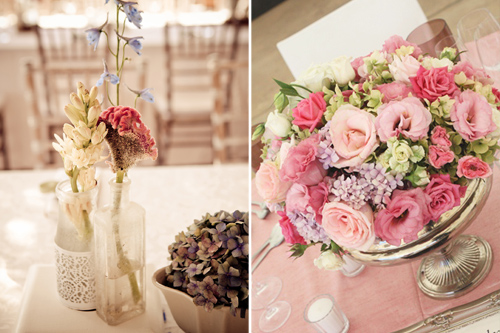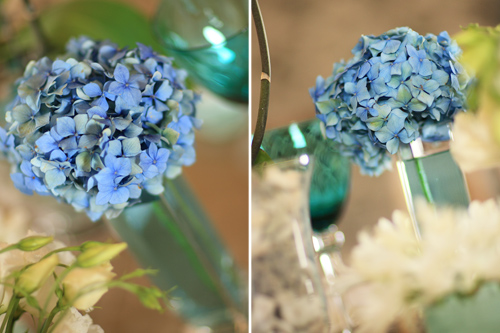 If you are a bride with a budget, a great way to save money, is to ask someone you know if you may use some of their Hydrangeas from their garden. I am sure that most of our grannies have them in a cool, shady corner of their garden, and that they will be more than happy to help with the big day!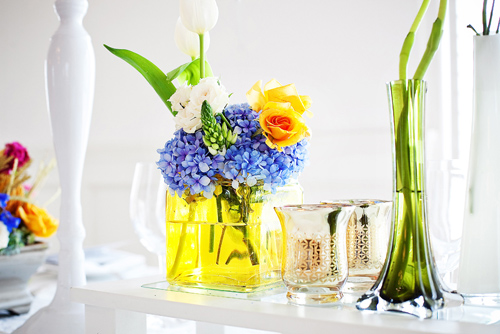 Here are some tips to ensure that they last and do not wither to quickly (The Hot Water Method):
When picking Hydrangeas, pick ones with open flowers.
Take a cup of boiling water and immediately after cutting them, place the tips of the stems in the boiling water for 30 seconds (This removes bubbles from the stem, and ensures a constant flow of water to the flowers).
After 30 seconds, place stems back into room temperature water.
If they start to wilt, repeat method.
We hope that Hydrangeas will be the center of your arrangements this summer!
At
Leipzig Floral Design
we find inspiration from an abundance of colour and textures. Since every client is different, we are motivated to create unique designs that are timeless and fresh.