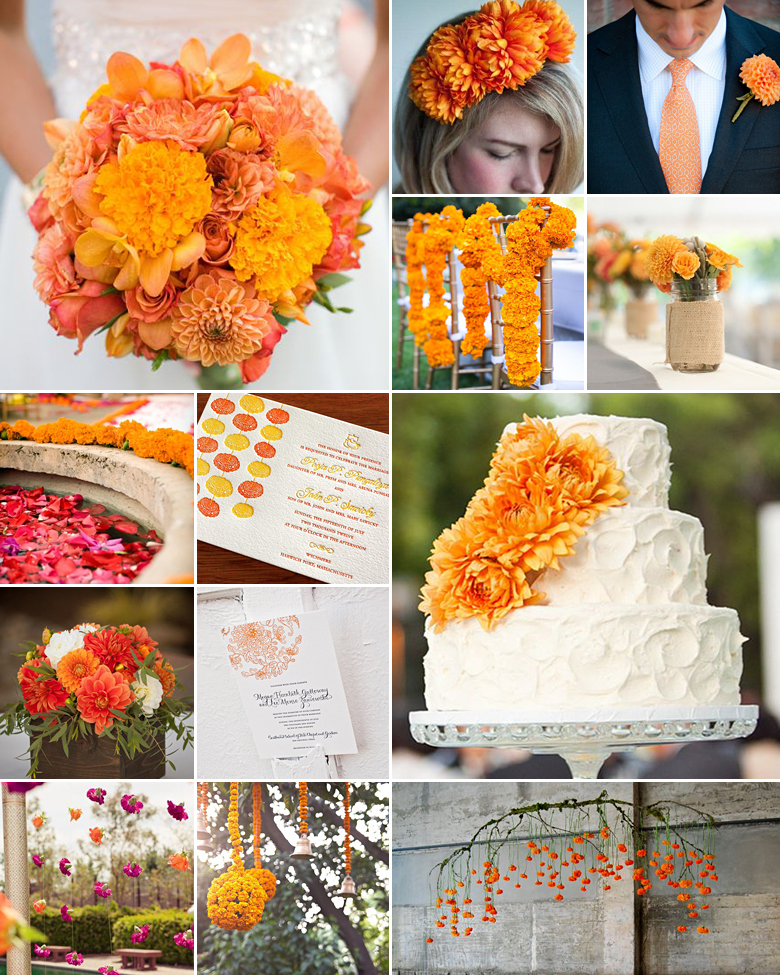 With its tightly stacked petals and vibrant colour, the marigold is reminiscent of the sun and instantly adds a dash of joy and sunshine to any occasion.
Considered a symbol of longevity and endless love, it's no surprise that the marigold has forever been associated with big life celebrations – from birth through to weddings and even funerals. In Indian and more importantly Hindu weddings, marigolds are often used in abundance mainly due to their rich orange, gold and red hues.
Taking a step back into ancient mythological times, you'll find that the marigold holds very strong significance. Many lore and tales speak of this densely packed blossom as the favourite of the gods, often used to adorn temples and tombs. What's more, according to ancient history, most festivals were considered incomplete without at least one marigold being put on display – a custom still used to this very day.
Orange marigolds are commonly associated with fire and life, as they're said to have the unique ability to spread joy and excitement wherever their placed. This also explains why the orange marigold is such a popular flower choice for a day as passionate and festive as the wedding day.
Marigolds display beautifully with most other flowers, especially those in a various shades of summer colours. However, for maximum impact you can't go wrong with a tightly packed bouquet of stunning marigolds – an eye-catching extravaganza, if ever there was one!
Original images and their credits available on Pinterest