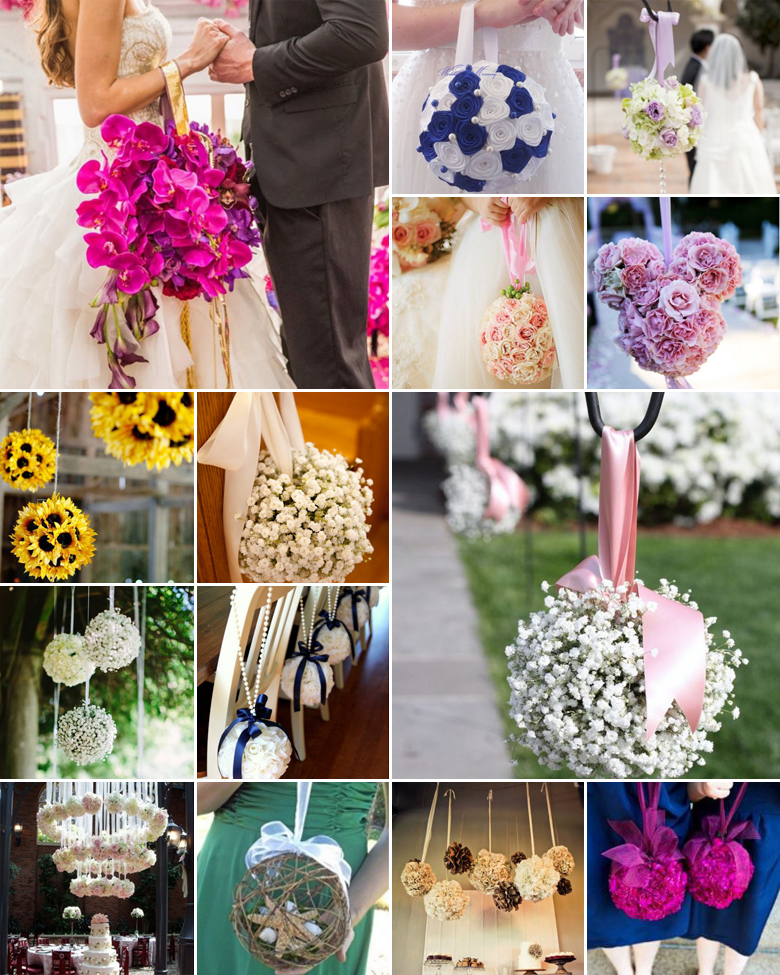 Floral arrangements don't necessarily come in a vase – as in the case of the lovely pomander. Back in the day, hanging pomander balls were made of various herbs. These hanging adornments served a very practical purpose: Worn around the neck to serve medicinal purposes or combat body odour.
But back to modern times! Nowadays pomanders take the form of pretty puffs of floral blooms that look quite ethereal in their beauty. These are fabulous for weddings because they combine the tradition of flowers with a new twist on the customary bouquet.
These hanging decorations can be made using a variety of different flowers, or you could opt to keep them all the same type of bloom for a tighter, more formal arrangement.
If you want to be more adventurous, replace some or all of the flowers with feathers, looped ribbons or plastic shapes (like stars or hearts). This will give this classic feature a funkier, more modern appeal. In addition to carrying them down the aisle in place of a traditional bouquet, you could hang them in the trees, dot them down the aisle and around the dance floor, float them on water features or place them in the centre of each table, use them as fun photo props, and so on.
Original images and their credits available on Pinterest