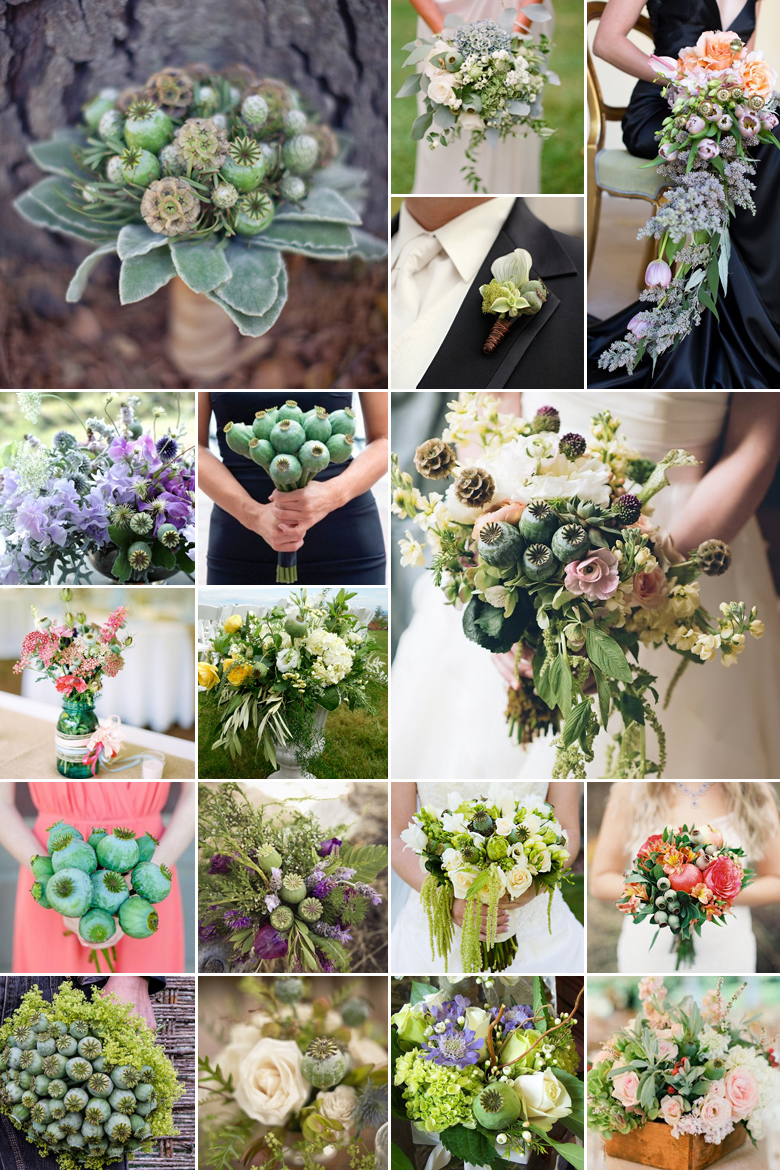 The poppy in itself is quite a striking flower and considered a symbol of fantastic extravagance – how very fitting for a day as spectacular as your pending wedding day! Unfortunately the poppy pod doesn't exactly have a good reputation, what with its many links to morphine and opium production. However its showy flowers and plump pods overshadow all the cons!
Poppies look stunning as part of a floral bouquet, adding just the right amount of green to the presentation – really the ideal option if you don't want a bouquet that's overrun with leaves. Whether part of a structured arrangement or a more whimsical mishmash of flowers, we just love the level of understated rustic elegance the poppy pod adds to a display of flowers.
If you're going the more green and organic route, consider a tightly packed bunch of poppy pods alone or combined with succulents. What's more, the pod's durable structure makes it the perfect standalone element for things like boutonnieres and flower girl bouquets.
Of course, the best way to really complement the poppy pod is by ensuring that there are at least a handful of poppies featured on the big day. So go crazy and show off in the spirit of "fantastic extravagance"!
Original images and their credits available on Pinterest