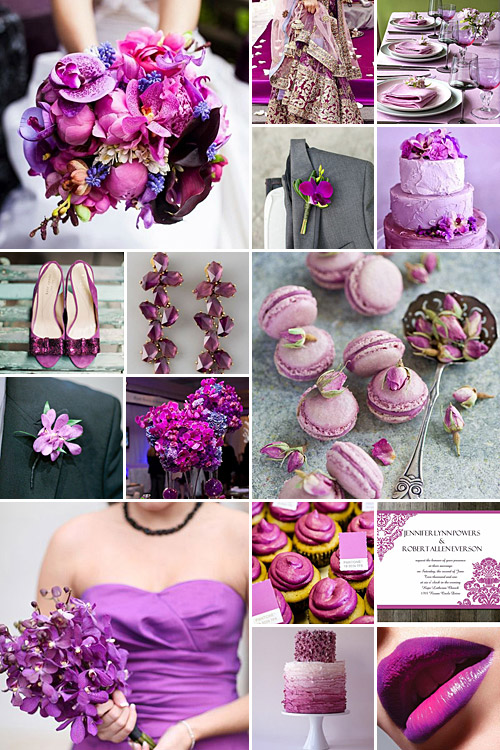 PANTONE 18-3224, better known as radiant orchid or (in layman's terms) Barney purple, has officially been named 2014's colour of the year. Whether you absolutely love it or down right loathe it, the fact is that you'll be seeing a lot of this vibrant shade – not just on the wedding front, but in design and interior décor industries as well as attire and textiles.
Radiant orchid is a captivating and enchanting shade of purple, and is said to be the perfect balance between shades of fuchsia, purple and pink. It's no secret that colours and shades evoke emotion and have deep set meanings and symbolism behind it; radiant orchid is said to inspire confidence and evokes a sense of joy, love and good lively spirit.
"While the 2013 color of the year, Pantone 17-5641 Emerald, served as a symbol of growth, renewal and prosperity, Radiant Orchid reaches across the color wheel to intrigue the eye and spark the imagination," says Leatrice Eiseman, executive creative director of the Pantone Color Institute.
When it comes to choosing your colour scheme, there's a fine line between elegant and kitsch so keep your elements simple and striking. You might also want to consider the following complementary shades – recommended by those in the know and guaranteed to go well with radiant orchid:
Olive and various deeper shades of hunter or military green.
Darker and lighter shades of purple.
Combinations of teal and turquoise.
Light and pastel shades of yellow.
Neutrals such as grey, beige, taupe and cream.
Original images and their credits available on Pinterest